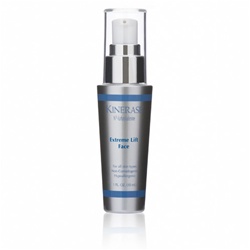 For younger and healthier skin, try this product!
Los Angeles, California (PRWEB) November 05, 2011
Skincare Market Inc. carries the Kinerase Extreme Lift Face which is a non-invasive, anti-aging alternative to botox injections. This product uses advanced active ingredients like kinetin to tighten and smooth the complexion of the skin in only five minutes. It also helps diminish the appearance of fine lines and wrinkles due to anti- aging while providing an immediate lifting effect. It increases the boosts of collagen to provide antioxidant protection, which improves the absorption of subsequent treatments. With this product it has been shown that the skin is immediately softer, more luminous and younger-looking. It has been clinically proven to tighten and soothe the skin in less than five minutes. Also a clinical study confirmed improvement in the appearance of fine lines, skin tone and radiance, which allows the complexion and appearance of the skin to be more defined and younger looking. For best results, apply to a cleansed face and neck while avoiding the lip and eye area.
###