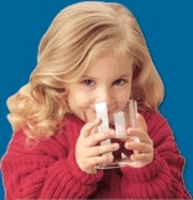 This new study serves as another signal to consumers – wherever they live – to understand what's in their water
Manassas, VA (PRWEB) January 12, 2011
Probable carcinogen hexavalent chromium found in drinking water of 31 U.S. cities.
Hexavalent chromium, also called chromium-6, is a highly toxic form of the naturally occurring metal chromium. It can enter water through industrial contamination from manufacturing facilities and also occurs naturally in some minerals. Exposure to this substance has been linked to stomach and gastrointestinal cancer. Water samples from 25 cities in the EWG study contained chromium-6 at concentrations above the recently proposed California Public Health Goal which is .06 ppb.
"This new study serves as another signal to consumers – wherever they live – to understand what's in their water," says Bruce King, President of Mermaid Water. "While simply detecting chromium may not indicate a documented health risk, the effect of long term exposure to even minute traces of contaminants like chromium 6 are really unknown. You may want to take steps to improve the quality of the water your family drinks. "
Currently, most water utilities only test and report levels of total chromium – this includes both the toxic form and the essential nutrient chromium-3. However, water treatment system dealers like Mermaid Water have the knowledge, information and resources to educate Virginia, Maryland, Washington DC, Delaware, and West Virginia residents and help homeowners discover if chromium-6 levels are present or an issue. If necessary, they will also recommend a water treatment system that best meets the resident's needs.
"There are a number of drinking water systems that can reduce contaminants such as hexavalent chromium in your drinking water. Reverse osmosis (R.O.) filtration is one of the most effective," says Bruce King.
Extensive third-party testing has found Kinetico's R.O. systems to be among the best water treatment system on the market. Both the Kinetico K5 Drinking Water Station and the AquaKinetic A200 Drinking Water System have been tested and certified under NSF/ANSI Standard 58 to reduce chromium-6. In addition to being certified to remove more contaminants than any other R.O. system, the K5 can be customized to meet each resident's individual water filtration needs now and in the future.
If you are interested in learning more about the issue of chromium-6 or R.O. systems, please contact Bruce King of Mermaid Water, at 703-468-4159 or sales(at)usawatersolutions(dot)com.
About Kinetico
Headquartered in Newbury, Ohio, U.S.A., Kinetico is a leading manufacturer of water treatment systems. An extensive network of Kinetico dealers serving residential and commercial customers has helped more than a million people in nearly 100 countries experience the benefits of better water. Since 1970, Kinetico has prided itself on creating state-of-the-art water treatment systems that serve customers in an expanding variety of applications. The company also has offices and facilities in the United Kingdom, Canada, France and Denmark. Further information is available at http://www.kinetico.com.
Mermaid Water, an authorized Kinetico Water Softener System dealer, has been serving the water treatment needs of the Northern Virginia, Maryland, Washington DC, Delaware, and the eastern panhandle of West Virginia area for more than 28 years. As a service to the community, Mermaid Water provides free water analysis to residents and businesses. An analysis identifies some basic properties of a water sample and determines what, if any, treatment methods are necessary. Fore free water analysis call 1-888-821-3579
###