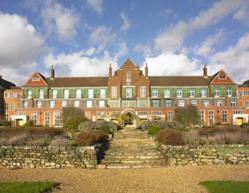 Midhurst, Sussex (PRWEB UK) 27 October 2012
The approved changes make a number of design and architectural enhancements to the King Edward VII development overall including the new build areas. The changes do not increase the number of dwellings, instead they will make the project more desirable to potential purchasers.
The Planning Committee had visited the site, and were all very "excited" about the project and pleased to see progress being made. They praised City & Country for the work to communicate well with the neighbours during the construction process, so well done to David Russell for his considerable help with this.
I share very much in the excitement, and it is wonderful to see some of the substantial buildings coming down and views being reopened after been hidden for many generations.
Simon Vernon-Harcourt
Design and Planning Director