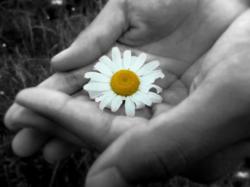 "We are excited about providing more opportunities for our clients, and our charities to not only support one another but the city of Austin as well."
Austin, TX (PRWEB) October 31, 2011
Local Austin florist, King Florist creates beautiful works of inspiration through floral design everyday. In 2010, Benoit Ballon, the owner of King Florist had the idea to start teaming up with local non-profits to help them raise funds and increase awareness throughout the community. Benoit said; "We have the tools available to help support the great charities that we have here in Austin. Even in the current economy, we wanted to pair our strong desire to help with our true passion at King Florist, custom floral design." "A Bloom of Hope," the title of the program, has given thousands of dollars since and continues to serve the greater Austin area.
The program highlights a different charity each month with a custom floral design that captures the essence of the organization they are working with. Benoit said; "The team wanted to incorporate three main aspects into the program; creative inspiration, awareness opportunities and a monetary contribution at the end of each month." For every "Bloom of Hope" that is sold, King Florist donates 20% from that purchase to the charity of the month. The "Bloom of Hope" design also features the non-profit's logo, mission statement and any upcoming events with links back to their website in the hopes of spreading awareness on behalf of the organization.
King Florist has also extended its reach; dedicating space on social media outlets to the cause. If you like King Florist on Facebook, follow on Twitter (@KingFlorist), use Linkedin or read the Blog at http://www.AustinKingFlorist.com you will be up to date on the most recent and upcoming charities. Lynsey Reece, the shop's manager said, "We are excited about providing more opportunities for our clients, and our charities to not only support one another but the city of Austin as well."
For November and December, two of the busiest months of the year for the local flower shop; King Florist has decided to highlight Caritas of Austin and Settlement Home. Reece said; "These are two very inspiring causes that do so much for our community, we're excited to have them as our featured non-profits for our busy Holiday months."
Reece concluded: "Austin has such a deep pool of wonderful people who help the community, 'A Bloom of Hope' is our way of giving back to further the King Florist motto; 'Keep Austin Blooming.'"
You can visit kingflorist.com, and find the "Bloom of Hope" section on their website or stop by their new location at 1806 W. Koenig Lane to see the design in person.
###