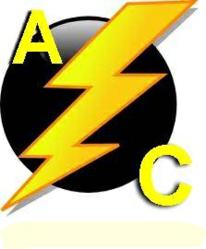 The Kingman Spyder Electra as a refurbished product brings a cheap, affordable paintball gun into the reaches of many paintball fans.
Los Angeles, CA (PRWEB) October 20, 2012
Action Center Paintball, a top reseller of cheap paintball guns and gear online, is introducing the Kingman Spyder Electra in their annual paintball Christmas super sale. This is one of the most popular paintball guns around, and people are really looking for the cheapest prices online. The refurbished option makes this amazing paintball gun affordable, just in time for Christmas gifts for paintball fans. They are on limited supply and the do come with a factory 30 day guarantee
"We pride ourselves on the best paintball prices online and best selection," explained Jeff Wilkinson, owner of Action Center Paintball. "The Kingman Spyder Electra as a refurbished product brings a cheap, affordable paintball gun into the reaches of many paintball fans. So we are really excited about this special price offer."
To learn more, go to http://www.actioncenterpaintball.com/Spyder-Electra-Titanium.html
Features of the Spyder Electra -

All New Clamping Collar Feedneck
LEAP™ Circuit Board with Rear Facing Color Access Mode Display (CAMD) Developed by Tadao® Technologies
Aluminum Eye Covers
Fast Charge Inline Regulator
Vented Pressure Relief On/Off CA Adapter
12" Two Piece Micro Ported Barrel
"Synergy Engineering" Low Pressure Dual Air Source System
3 Modes of Operation (Semi-Auto, Ramp PSP, & Ramp Millennium)
Reduced Overall Profile (25% Lighter and 15% Shorter)
Up to 25 BPS Rate of Fire
Steel Braided Hose Line
Quick Release Delrin Bolt
3-Way Adjustable Magnetic Response "Saber" Trigger
All Aluminum Constructed Body
Recessed Dual Texture Grip Panels
All Aluminum Trigger Frame with Integrated Dove Tail
Standard CA Thread Vertical Adapter
Compatible with a Spyder 9.6v Rechargeable Battery or a Premium 9v Alkaline Battery
External Velocity Adjuster
300 PSI Operational Pressure
Operates on CO2 or Compressed Air
The Spyder Electra with Eye Paintball Gun is here with a brand new Clamping Collar Feedneck. The Electra with Eye paintball gun comes standard equipped with the LEAP™ circuit board developed by Tadao® Technologies providing unsurpassed speed and reliability. Outfitted with Spyder's "Synergy Engineered Technology" the Electra with Eye paintball marker operates on dual air sources (CO2 & Compressed Air) at 300PSI low operational pressure. This all aluminum constructed powerhouse will out perform every other paintball marker in its class.
About Action Center Paintball.
Action Center Paintball started with the love of paintball in March of 1992. The company had a dream of selling the lowest priced paintball equipment anywhere in the world-wide web and we found a way to do it. How does the company have the lowest prices and best selection of paintball gear and guns, online? They buy huge quantities and pass bulk discounts on paintball gear and supplies online to the customer.
Web. http://www.actioncenterpaintball.com
Tel. 801-876-3132