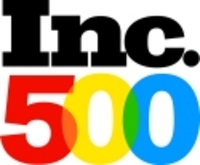 With agencies and their patients, not investors, as our primary responsibility, we are driven to deliver new services that make our clients' lives easier and their businesses stronger.
Austin, TX (PRWEB) September 1, 2010
Kinnser Software, leading Web-based home health software provider, announced today the company's rank as No. 215 on Inc. magazine's list of the fastest-growing private companies in America. With an extraordinary three-year growth rate of 1,379 percent, Kinnser Software is the 24th fastest growing private company in Texas.
The lnc.500 list represents the definitive view of the most important segment of the economy—America's independent-minded entrepreneurs. As an Inc. 500 honoree, Kinnser Software shares a prestigious pedigree with such notable high-tech alumni as Microsoft, Intuit, Oracle and scores of other influential technology companies.
Kinnser Software's Web-based electronic medical record (EMR) service for the home health industry established the company at No. 14 among the 37 Health companies on the Inc. 500 list. Recent service innovations contributing to this growth include full Apple iPad functionality to enable true point of care service, automatic weekly Medicare eligibility checks and the industry's easiest to use billing dashboard. This award recognizes the customer focus and creativity of the Kinnser team during very difficult economic times.
"Fast growth at any time is a big achievement; fast growth during the past few years is just short of miraculous," said Inc. editor Jane Berentson. "The Inc. 500 consists of these just-short-of miraculous companies, the ones that through ingenuity and ambition have increased revenue, hired employees and grown fast in difficult economic times."
Pabs Caluscos, a client for over six years said, "Agency Manager™ has been a great addition to my agency—allowing us to manage point of care, billing, and administrative needs all in one place. Clinicians, office staff and administrators have all loved the services that Kinnser has provided, including their excellent customer support. As an owner of a home health agency, Kinnser helps me deliver quality care for my patients while growing my business. I congratulate them on their achievement."
"We are very grateful to our customers for making our Web-based service a part of their home health care team. As a company that has grown without venture capital, Kinnser is free to make decisions with only one group in mind: our customers. I believe that our level of customer focus is unique in the industry and a key strength for our company," said Kinnser Software's President Christopher Hester. "With agencies and their patients, not investors, as our primary responsibility, we are driven to deliver new services that make our clients' lives easier and their businesses stronger."
About Kinnser Software
Kinnser Software's unique online solution Agency Manager™ is the complete point of care, administration and billing solution for home health agencies nationwide. This Software as a Service (SaaS)-model EMR for the home health industry delivers increased net revenue, decreased costs and improved collaboration to home health agencies. These innovative services engage clinicians and staff throughout the care continuum, providing revolutionary connectivity within the agency and with fiscal intermediaries/insurance, physicians and therapy companies. Learn more at Kinnser.com
About Inc. Magazine
Founded in 1979 and acquired in 2005 by Mansueto Ventures LLC, Inc. is the only major business magazine dedicated exclusively to owners and managers of growing private companies that delivers real solutions for today's innovative company builders. With a total paid circulation of 712,647, Inc. provides hands-on tools and market-tested strategies for managing people, finances, sales, marketing, and technology. Visit us online at Inc.com.
###