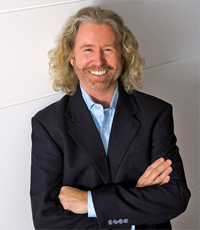 Even though we all desire or even need to make changes in our lives, whether we are aware of it or not many of us are resistant to letting go of old habits
Mount Kisco, NY (Vocus) December 29, 2009
If you want real change in 2010, learn to embrace your resistance for real success. Ronald A. Alexander, Ph.D. will explain why embracing – instead of battling – your resistance to change can help you move from resolutions to results.
"Even though we all desire or even need to make changes in our lives, whether we are aware of it or not many of us are resistant to letting go of old habits," says Ronald. "When we make New Year's resolutions we often have unrealistic ideas of how to overcome and stop these resistances from sabotaging our resolve to change. Then once again we find ourselves frustrated and unable to move forward." Tune into Kiss Your Life Hello this Wednesday to listen to Ronald and take the next step to accomplishing your resolutions.
In this compelling program listeners will learn and be able to call in to discuss:

Acknowledging, understanding and embracing resistance to accomplish your New Years resolution
The 3-step art of creative transformation including accessing your core creativity and building a council of support
Ronald Alexander's book, 'Wise Mind, Open Mind', discussing positive psychology, creative thinking and mindful meditation to transform any crisis, loss or change
Meditation myths and what mindfulness meditations are
Ronald A. Alexander, Ph.D., a psychotherapist, leadership consultant, and clinical trainer is a licensed Marriage and Family Therapist in California and Colorado. He is also the director of the OpenMind Training® Institute in Santa Monica, a leading-edge organization that offers personal and professional training programs in integrative mind-body therapies, transformational leadership, and mindfulness. This unique method combines the wisdom teachings of the East with positive psychology and creative thinking into a comprehensive, integrated, behaviorally effective mind-body program.
A pioneer in the fields of Somatic Psychotherapy, Holistic Psychology, Mindfulness, Leadership Coaching, Integrative and Behavioral Medicine since 1970, Alexander conducts professional and personal trainings in the US, Europe, Canada, Asia, and Australia. He is a long-time extension faculty member of the UCLA departments of Humanities, Social Sciences, and Entertainment and a lecturer in the David Geffen School of Medicine as well as an adjunct faculty member at Pacifica Graduate Institute and Pepperdine University. He is an associate member of the American Psychological Association, a clinical member of the California Association of Marriage and Family Therapists and a Diplomate in professional psychotherapy in the International Academy of Behavioral Medicine, Counseling and Psychotherapy.
Alexander teaches workshops and training programs at The New York Open Center, UCLA extension, Omega Institute New York, Kripalu Center for Yoga and Health, Esalen Institute in Big Sur, CA, Exhale Center for Sacred Movement, CA, NY and Boston, Santa Monica Yoga Works, and throughout Europe, Canada, Australia and Asia. He has been a consultant and leadership coach working with the entertainment industry for over 30 years. Visit him at: ronaldalexander.com and openmindtraining.com.
Listeners are welcome to join the conversation during the show by calling (866) 472-5792. Be sure to tune into the live, Internet talk radio show, Kiss Your Life Hello on Wednesday at 7 AM PT / 10 am ET on the VoiceAmerica.com Health & Wellness Channel. Log on to Listen: http://www.voiceamerica.com. Missed the Live Show? Past episodes are available on demand and podcast ready.
For advertising and sponsorship opportunities regarding Dr. Vijaya Nair or Dr. Peiper, contact Stephan Jacob, Senior Executive Producer; 480-294-6423.
About Kiss Your Life Hello
Kiss Your Life Hello is a provocative internet talk show offering choices and focusing on solutions to all of life's health challenges in today's complicated world. Kiss Your Life Hello is a show about relationships...from personal relationships to health, business, family and love. Each hour we will be presenting the most up-to-date information on all aspects of mind, body, and spirit wellness. http://www.kissyourlifehello.com
About Essence of Life
Essence of Life, distributes JIVA products, a science-based, patent pending and medically sound line of nutritional supplements that are carefully formulated according to scientific guidelines. Products are available to the public through http://www.jivasupplements.org and natural health food stores nationwide.
About VoiceAmerica / Modavox
(OTC.BB MDVX), Modavox is the leading producer and distributor of online talk radio content, streaming approximately 250 hours of live programs and scheduled replays weekly on its Modavox VoiceAmerica™ Network (http://www.voiceamerica.com). Modavox, Inc. (http://www.modavox.com) is a pioneer in internet broadcasting, producing and syndicating online audio and video, and offering innovative, effective and comprehensive online tools for reaching targeted niche communities worldwide. Through its patented Modavox Central™ technology, Modavox 'takes the search out of search,' delivering content straight to desktops and internet-enabled devices. Through its proprietary StreamSafe™, Webcast Wizard™ and Stream Syndicate™ tools, Modavox provides managed access for live and on-demand internet broadcasting and syndication, content management, online meetings, event management, enterprise communications and distance learning.
Forward-Looking Statements:
This release contains 'forward-looking statements' for purposes of the Securities and Exchange Commission's 'safe harbor' provisions under the Private Securities Litigation Reform Act of 1995 and Rule 3b-6 under the Securities Exchange Act of 1934. These forward-looking statements are subject to various risks and uncertainties that could cause Modavox's actual results to differ materially from those currently anticipated, including the risk factors identified in Modavox's filings with the Securities and Exchange Commission.
###