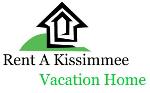 group of vacation homeowners who decided that they were tired of paying one Corporation (not named legal reasons) large amounts of money to join and then levels on top of that to advertise for them on the internet costing thousands
Kissimmee, Florida (PRWEB) August 23, 2012
Rent My Vacation Home.com is a group of vacation homeowners who decided that they were tired of paying one Corporation (not named legal reasons) large amounts of money to join and then levels on top of that to advertise for them on the internet costing thousands. Rent My Vacation Home.com now has 83 offices and websites throughout the United States. There is one office or website in every state and in every major vacation city in the United States.
The group called Rent My Vacation Home.com enables the vacation homeowner to join for free for 30 days then $16 a month with no contract. The site features an easy cancellation button that stops the billing and puts the listing on hold until the vacation homeowner needs more rentals.
It's easy for vacationers to search anywhere in the United States because one search button searches all 83 websites in the largest network of vacation homes in the USA. The group Rent My Vacation Home.com does not charge by the site but only $16 enables all 83 websites and their controlled by one easy to fill in form.
The 83 sites feature a lot more than just vacation rentals they feature everything a vacationer needs to know about that area including transportation, restaurants, up-to-date news, weather, and blogs to leave comments along with maps. The maps contain not only vacation home rental directions but airport, golf , waters activities and even Facebook links to find out what's going on in that particular vacation town.
Vacationers have it especially easy because not only can they save their searches and build a portfolio for free but most of the homeowners take advantage of the free credit card system and insurance policy that protects their home and the vacationer in case they have to cancel. The savings is passed along to the vacationer because of the low cost of the vacation homeowner so most of them save 20% by renting directly from the homeowner.
Next time vacationers are getting ready for their vacation or homeowners would like to make some extra money by helping someone out who could rent their vacation home go to Rent My Vacation Home.com and see what they have to offer.
Rent My Vacation Home.com was first introduced on the Internet in 2001 and have provided homeowners and vacationers and almost free platform to make reservations as they would at any major hotel in the United States.
Rent A Kissimmee Vacation Home dot com or http://www.rentakissimmeevacationhome.com located at: 3050 Dyer Blvd. Suite 155, Kissimmee, FL. 34741 (800)-699-(RMVH) 7684 407-966-4841 or info(at)rentakissimmeevacationhome(dot)com
Rent My Vacation Home dot com at 20915 Quince Court, Callaway, MD 20620 info(at)rentmyvacationhome(dot)com or http://www.rentmyvacationhome.com
1-800-699-7684
By "Jay Kalin"