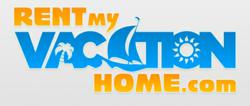 Rent My Vacation Home has now purchased Rent A Kissimmee Vacation Home dot com in 2011
Kissimmee, FL (PRWEB) July 25, 2011
Rent My Vacation Home dot com has homeowners in Kissimmee feeling the magic and they are cashing in on the economic impact of Disney World in Orlando by renting their personal residences for a week at a time this summer. The vacationers and homeowners got a boost when Rent My Vacation Home added Rent A Kissimmee Vacation Home dot com.
"There is a shortage of vacation rentals in general, and with bringing people in for the Disney World Magic the summer of 2011 there is a double shortage," said Mr.Jay Kalin CEO or Rent My Vacation Home, "People are saying, 'Hey, I could pay the mortgage by renting my house for a few weeks.' Then they can go on their own vacation with the extra money."
"Rent My Vacation Home already has rented 70,000 homes in the Kissimmee Florida area and Nationally has a couple more web site purchases to go" said Kalin.
The Vacation Homes already rented in Kissimmee Florida went for $2,000 and $2,900. Kalin said he described them as "simple two-bedroom, three-bathroom houses. He said the price is a bargain when compared to the cost of staying in a hotel. We ran out of rentals and needed to expand " .
For example, he has offering a three-bedroom, two-bathroom house in Kissimmee Florida. Quoted at $2,000 for the 1,400-square-foot house."They have hotel rooms reserved for $1800 for two beds," he said. "That is close to $2,000. Rent My Vacation Home is renting houses for $2,000 so fast they are all rented. They can cook at home, eating out in Disney World and in Kissimmee Florida is expensive. It saves quite a bit, and you could sit out on the deck and drink a beer and have a cookout at your vacation home ."
Rent My Vacation Home dot com also has talked to a larger group of investors about the vacation rental housing market and further buyouts. The average vacation renting house costs up to $3,000 per week.The homeowners are regular hard working people who are happy to rent by the week while earning some cash.Most homes average 32,000 dollars a year.
In this economy most individuals have rented their homes without the help of real estate agents on the Rent My Vacation Home web site and save the money .Home owners can even list their homes for sale while they rent .
Preparing a house for rent means giving it a thorough cleaning, especially for homeowners with pets. In some cases, homeowners simply move valuable belongings to a basement or closet that can be locked, and then when returning to the home everything is waiting.Rent My Vacation Home, has over 70,000 vacation rentals on 83 websites and have been in business 25 years and are the innovators of the seamless checkout system that guarantees every stay.
Rent My Vacation Home Service is helping home owners now rent houses in Kissimmee Florida with the purchase of Rent A Kissimmee Vacation Home dot com.The home owner can list on 83 sites with one form in 2 minutes.
###