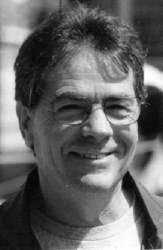 the most important book written in the last generation.
Mount Kisco, NY (Vocus) December 22, 2009
John W. James is the founder of The Grief Recovery Institute, with offices in Los Angeles, Toronto, Stockholm, and London. He is internationally recognized as one of the foremost authorities on grief in the world today. John is the co-author of 'The Grief Recovery Handbook, 20th Anniversary Edition', Harper Living, 2009. The handbook, is recognized as, "the definitive text on recovery from loss in the world today". He is the co-author of 'When Children Grieve'. It has been called "the most important book written in the last generation." He is also the co-author of 'Moving On', M. Evans, 2006, addressing the problem of divorce that exists in all countries in the world today. His website, Grief Recovery has a large section of Helpful Articles for those experiencing grief or loss.
John is a Vietnam veteran, a member of Who's Who in America, Who's Who in the West, and is in constant demand as a featured speaker for conferences, conventions, radio, and television programs. He is married to two time Emmy Award winning daytime television actress Jess Walton. Jess plays the continuing character of 'Jill Foster Abbott' on the number one worldwide daytime television series, 'The Young and The Restless.' They have two children, Allison, 34, and Cole, 28.
In this compelling program listeners will learn and be able to call in to discuss:

Grief and the holiday season
Is there more grief during the holidays?
What not to say and what to say to those grieving
Listeners are welcome to join the conversation during the show by calling (866) 472-5792. Be sure to tune into the live, Internet talk radio show, Kiss Your Life Hello on Wednesday at 7 AM PT / 10 am ET on the VoiceAmerica.com Health & Wellness Channel. Log on to Listen: http://www.voiceamerica.com. Missed the Live Show? Past episodes are available on demand and podcast ready.
For advertising and sponsorship opportunities regarding Dr. Vijaya Nair or Dr. Peiper, contact Stephan Jacob, Senior Executive Producer; 480-294-6423.
About Kiss Your Life Hello
Kiss Your Life Hello is a provocative internet talk show offering choices and focusing on solutions to all of life's health challenges in today's complicated world. Kiss Your Life Hello is a show about relationships...from personal relationships to health, business, family and love. Each hour we will be presenting the most up-to-date information on all aspects of mind, body, and spirit wellness. http://www.kissyourlifehello.com
About Essence of Life
Essence of Life, distributes JIVA products, a science-based, patent pending and medically sound line of nutritional supplements that are carefully formulated according to scientific guidelines. Products are available to the public through http://www.jivasupplements.org and natural health food stores nationwide.
About VoiceAmerica / Modavox
(OTC.BB MDVX), Modavox is the leading producer and distributor of online talk radio content, streaming approximately 250 hours of live programs and scheduled replays weekly on its Modavox VoiceAmerica™ Network (http://www.voiceamerica.com). Modavox, Inc. (http://www.modavox.com) is a pioneer in internet broadcasting, producing and syndicating online audio and video, and offering innovative, effective and comprehensive online tools for reaching targeted niche communities worldwide. Through its patented Modavox Central™ technology, Modavox 'takes the search out of search,' delivering content straight to desktops and internet-enabled devices. Through its proprietary StreamSafe™, Webcast Wizard™ and Stream Syndicate™ tools, Modavox provides managed access for live and on-demand internet broadcasting and syndication, content management, online meetings, event management, enterprise communications and distance learning.
Forward-Looking Statements:
This release contains 'forward-looking statements' for purposes of the Securities and Exchange Commission's 'safe harbor' provisions under the Private Securities Litigation Reform Act of 1995 and Rule 3b-6 under the Securities Exchange Act of 1934. These forward-looking statements are subject to various risks and uncertainties that could cause Modavox's actual results to differ materially from those currently anticipated, including the risk factors identified in Modavox's filings with the Securities and Exchange Commission.
###