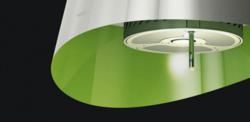 The right kitchen range hood will not only make the air cleaner, but will add style to the kitchen as well.
(PRWEB) August 03, 2012
HomeThangs.com – the Home Improvement Super Store has made their goal to deliver the right product to the consumer, with that in mind, shopping and home design tips, as well as special product selections are being introduced.
To help consumers make the right choice when buying a kitchen range hood, HomeThangs has introduced a tip sheet, highlighting the most important things to keep in mind when shopping for one.
A good range hood sucks up the air above the stove while cooking – smoke, grease, steam, odors, and all – and vents them outside. It prevents that awful grease buildup on the walls, and keeps the kitchen smelling pleasant. It can also help wick away steam from boiling water and hot air from the stove to keep the kitchen from feeling muggy. Heaters and stoves are the biggest sources of carbon monoxide in the home – which is why detectors are often installed there. Having a range hood helps keep air circulating and pumps out carbon monoxide with the rest of the air, preventing it from building up.
1. Most common ducted range hoods, such as Broan-Nutone range hoods for example, are built into the cabinets – specifically running the vent up through the cupboards immediately over the stove and out to an exterior wall. But depending on the arrangement of the kitchen, one might not have the luxury. So in addition to ranges that mount from the bottom of cabinets, well-designed exposed hoods, such as sleek, elegant one from Elica's Bogart collection are starting to become more common. Some of them can even be outright pretty, and would look excellent in a modern kitchen.
2. There are some situations that would prevent one from having a range hood that vents to the outside at all. Community building codes, the location of the kitchen or the range itself, can all make it difficult or impossible to install a traditional range hood. But if you do a lot of cooking, you should still really consider getting a ductless range hood, like Samurai kitchen hood by Elica for example.
3. Rather than venting the gunky air to the outside, ductless range hoods, such as Elica Twin for instance, come equipped with a carbon filter. The filter scrubs the air clean before pumping it back into the kitchen. They are able to filter grease, smoke, and toxins (like carbon monoxide) out of the air, but because they recycle air rather than expelling it, they won't do much for heat or moisture, and one has to be very aware of the filters, as they can become clogged. Filters can be washed as well as replaced, but if left unattended too long, they become less and less efficient, and can even damage the range hood.
4. If a range is part of a kitchen island where it can't be vented, a ductless range hood will be a good fit. Good news – these ones tend to be the best designed as well. Since a freestanding range is already basically the height of fancy kitchen design, the range hoods designed for them are basically the prettiest ones out there. Elica Wave, for example looks more like a designer lamp than a clunky ventilation box.
5. The range hood has to be at least as wide as the cooktop, and installed about 30 inches above the range surface. Too much closer and it can be a hazard, but install it too high and it won't work effectively. The range hood should be at least as wide as the range, and have at least 50 CFM (Cubic Feet Per Minute, the oomph of the machine) for every foot across, and ideally double or triple that. Many high-end ones, like Elica Atlantis, come with a standard 600 CFM, which is probably more than one needs, but will save a little math.
6. Range hood noise levels are rated in sones – the higher the number, the noisier it'll be, so if looking for one that's quiet, the lowest number is something to go for, such as range hoods by Vent-A-Hood, which are rated to be the most quiet ones available.
HomeThangs.com is not only a home improvement superstore, it also provides expert design tips and a comprehensive shopping guide, taking the ideas from professional interior designers, and offering tips to the consumers on how to pick the products to best suit their needs.