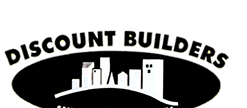 San Francisco, CA (PRWEB) July 21, 2012
Discount Builders Supply, San Francisco's leading kitchen and bathroom remodeling expert, is currently offering up to 33-percent off StarMark bath cabinetry, and up to 20-percent off StarMark kitchen cabinetry. Plus, for a limited time, get 10-percent off all StarMark cabinets.
StarMark Cabinetry is introducing eight new door styles for which Discount Builders Supply is offering 20-percent off. Standard modifications are free and upgrades to plywood box construction are no additional charge. Plus, customers will get three-quarter-inch end panels and plywood shelves, known as StarMark's Ultimate Upgrade, free with an order.
In addition to these already unbeatable, low prices, Discount Builders Supply is offering 15-percent off 12 popular StarMark Cabinetry doors, 75-percent off upcharges for beautiful specialty finishes, and 33-percent off bathroom furniture, bathroom cabinets, bath furniture and bath cabinets. Also, all StarMark inset cabinetry is 20-percent off, all StarMark Lyptus cabinetry is 15-percent off, and all StarMark custom specialty finishes are up to 50-percent off.
Currently, Discount Builders Supply offers custom kitchen design and sells kitchen cabinets, kitchen countertops, bathroom cabinets and bathroom vanities. It sells everything needed to complete a kitchen remodel or bath remodel, including appliances, plumbing, tile, flooring and lighting. When customers stop in, one of its kitchen designers help them create the beautiful new kitchen or bath of their dreams. Site measures are free and many cabinets are pre-fabricated, in stock and ready to go. Also, for the customer's convenience, Discount Builders Supply offers cabinet and counter installation.
For more information about Discount Builders Supply, call the store at 415-523-5786, view the website at http://www.discountbuilderssupplysf.com or visit the store in person at 1695 Mission St. in San Francisco. Parking is free.
About Discount Builders Supply
Discount Builders Supply is San Francisco's largest family-owned and -operated hardware store, in continuous operation for more than 50 years. Along with a breathtaking amount of tools, appliances and everything else that is needed to complete any remodeling project, Discount Builders Supply's knowledgeable staff is always on hand to provide assistance and lend their expertise. The San Francisco hardware store also provides free bathroom and kitchen design services for any kitchen remodeling and bathroom remodeling project. From kitchen countertops and bathroom vanities, custom cabinets, appliances and all manner of home improvement items, Discount Builders has everything for remodeling projects. Whether looking to update the look of a bathroom with new tile or completely modernize a kitchen, Discount Builders is here to help.