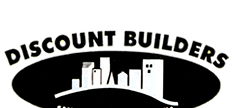 San Francisco, CA (PRWEB) August 09, 2012
San Francisco kitchen remodeling and bathroom showroom, Discount Builders Supply, is currently holding a sale on wood construction kitchen and bath cabinets. Merit kitchens will have no additional charges for custom cabinets or plywood cabinet boxes.
In addition, Discount Builders Supply is now offering a new, frameless kitchen and bath cabinet line in its showroom.
Kitchen remodeling and kitchen design, along with bathroom remodeling, are just few of the services that San Francisco's Discount Builders Supply is known for. Today, the company is offering new products. Also available in its showroom are items that are perfect as kitchen countertops and bathroom vanities, suited for any home.
Now is a great time to make the investment in the home and get a modern look without compromising construction. Discount Builders Supply has been serving the Bay Area for more than 50 years, and offers great kitchen and bath designs from experienced designers. It offers a free estimate, and an opportunity for customers to take advantage of their free design services.
Discount Builders Supply is committed to providing the most up-to-date materials needed for any home and business construction project. The company provides free kitchen and bath designs and free on-site measurements, as well as environmentally friendly cabinetry with a lifetime warranty.
For more information about Discount Builders Supply, call the store at 415-523-5786, view the website at http://www.discountbuilderssupplysf.com or visit the store in person at 1695 Mission St. in San Francisco. Parking is free.
About Discount Builders Supply
Discount Builders Supply is San Francisco's largest family-owned and -operated hardware store, in continuous operation for more than 50 years. Along with a breathtaking number of tools, appliances and everything else that is needed to complete any remodeling project, Discount Builders Supply's knowledgeable staff is always on hand to provide assistance and lend their expertise. The San Francisco hardware store also provides free bathroom and kitchen design services for any kitchen remodeling and bathroom remodeling project. From kitchen countertops and bathroom vanities, custom cabinets, appliances and all manner of home improvement items, Discount Builders has everything for remodeling projects. Whether looking to update the look of a bathroom with new tile or completely modernize a kitchen, Discount Builders is here to help.