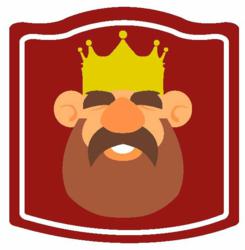 As promised, we are going to continue to add quality products so that Kitchen Cabinet Kings can be your one stop shop for your kitchen and bathroom remodeling projects." stated Anthony Saladino, CEO and Co-founder of Kitchen Cabinet Kings
NYC, NY (PRWEB) September 28, 2012
Kitchen Cabinet Kings, a leading distributor of discount bathroom and kitchen cabinets nationwide recently added home appliances to their online catalog. These appliances include stainless steel range hoods , commercial bathroom hand dryers, and garbage disposals. All home appliances are currently in stock and shipped directly to your home within 7-10 days.
The Home Appliance Collection Features:

Island mount and wall mount range hoods with beautiful glass canopies featuring 304 high quality stainless steel, 900 CFM centrifugal blower, 3 speed control, and duct venting mode
Garbage disposals available in 1/2, 3/4, 1 horsepower featuring a permanent magnet motor for more torque and faster grind
Hand dryers available in silver or white featuring high speeds that will dry your hands in as little as 10-15 seconds
"We are proud to add these high quality home appliances to our online catalog. As promised, we are going to continue to add quality products so that Kitchen Cabinet Kings can be your one stop shop for your kitchen and bathroom remodeling projects." Stay tuned for more exciting products shortly." stated Anthony Saladino, CEO and Co-founder of Kitchen Cabinet Kings.
In conjunction with the home appliance release, Kitchen Cabinet Kings is offering a 10% kick-off-sale. To take advantage of this promotion, enter KCKAPPLIANCE10 in the promotion code field upon check-out. This promotion is available for all home appliances including range hoods, garbage disposals, and commercial hand dryers, valid until Oct 15, 2012
This discount may be combined with Kitchen Cabinet Kings' free nationwide shipping on all home appliances.
Kitchen Cabinet Kings - Cabinets Fit For Royalty, But Affordable For All!
Find Kitchen Cabinet Kings at http://www.kitchencabinetkings.com. Additionally, Kitchen Cabinet Kings can be located on integrated marketing platforms including Facebook, Twitter, Google+ and Pinterest.
About Kitchen Cabinet Kings:
Established in 2010, Kitchen Cabinet Kings is the industry's leading online supplier of assembled and ready-to-assemble bathroom and kitchen cabinetry, offering discount cabinet pricing and the highest quality stock cabinets on the market. Kitchen Cabinet Kings was designed to benefit both homeowners in need inexpensive cabinets, and commercial buyers in need of wholesale cabinets.