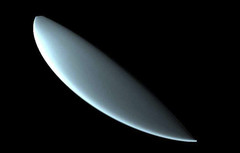 We're applying the same technology used in aerospace engineering to craft the lightest, strongest and most ascetically pleasing paddle board and surf boards on the market
Olympia, WA (PRWEB) April 21, 2012
Kitson Boards, LLC has spent the past year perfecting the ultimate in recreational boards. Sleek designs yet built to last, this innovative paddle board (SUP) and surfboard line is setting the bar high for its competitors.
Kitson Boards President, Michael Kitson, spent long hours working meticulously with his in-house engineer and surf expert, Travis Dodge, tweaking and testing their design ideas to come up with these top-notch recreational boards.
"It's been a long, yet rewarding road," said Kitson, "Our goal was to ensure our products were first class, we wanted nothing average, nothing run of the mill, and we definitely pulled it off," said Kitson.
What originally started out as a focus on building the ultimate in paddle board designs, Kitson realized that their technology could expand far beyond a single product. Shortly after laying out their first SUP, Dodge and Kitson started looking into creating surfboards as well, with body boards soon to follow.
Together with Kitson's 17 years experience in eCommerce and Dodge's 20-plus years of surf knowledge, they finally had the perfect product to present to customers and surf retailers alike.
"We're applying the same technology used in aerospace engineering to craft the lightest, strongest and most aesthetically pleasing paddle board and surf boards on the market," said Dodge.
Founded by Michael and Denise Kitson, Kitson Boards, LLC headquarters is located in Olympia, WA. All production of products as well as the people behind the brand are based in North America. Kitson Boards prides itself on outstanding customer service and only the finest in recreational boarding and accessories. Free shipping is available on all surfboards, paddle boards, body boards and accessories throughout the continental USA.