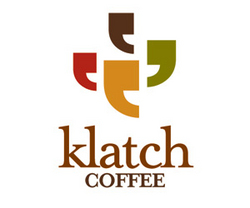 Upland and Los Angeles, CA (PRWEB) September 30, 2010
Local legend Klatch Coffee will move into Los Angeles International Airport with other favorite Angelino eateries. The Board of Referred Powers on September 20th, 2010, approved 4 out of 5 packages presented to revamp and improve the food and beverage concessions with reputable Southern California eateries.
Klatch Coffee is an award-winning and renowned specialty coffeehouse and roaster since 1993. Klatch's WBC espresso blend is the only espresso ever awarded "Best Espresso in the World" at the World Barista Championship. Coffee Review, the world's leading coffee guide, has awarded Belle espresso an impressive 94 points, one of the highest rated espressos in history. In addition, Coffee Review has awarded over 80% of Klatch coffees with a score of 90 points or above. Their Ethiopian and Panama Coffee's have won the coveted "Best in Brew" from Ultimate Barista Challenges in Los Angeles, Orlando and New York.
In addition to their award winning coffee, Klatch is fortunate to have one of the top Baristas in the world as their Director of Training. Heather Perry is a two-time United States Barista Champion, five-time Western Regional Barista Champion, 2007-2010 Ultimate Barista Champion and placed second at the 2007 World Barista Championship. Ms. Perry will be training an elite team of skillful baristas to insure that each LAX customer receives the ultimate coffee experience.
The new LAX location will incorporate modern but fun furnishings with clean lines, creating an inviting yet relaxing atmosphere. All travelers are invited to experience award-winning coffee and espresso drinks along with gourmet panini sandwiches, salads and pastries.
In addition to their coffeehouses, Klatch is a premium coffee roaster and was named 2009 Micro Roaster of the Year by Roast Magazine. For 17 years, Klatch has been searching around the world for the finest coffee, sourcing and buying only the top 1% of beans available. Klatch roasts in small batches to ensure optimum flavor and freshness. Mike Perry, Roastmaster, blends a background in chemical engineering with a love for great coffee to balance science and artistry in achieving the perfect cup.
To learn more about Klatch Coffee and/or purchase Award-Winning Coffee, visit http://www.KlatchRoasting.com. Klatch Fans can find the latest and up-to-date news and discounts on Facebook @Coffee Klatch and Twitter @KlatchRoasting.
###