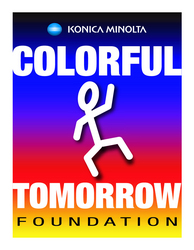 Ramsey, NJ (Vocus) May 29, 2010
WHO:
Konica Minolta Business Solutions U.S.A., Inc. (Konica Minolta) will announce the three students who have won high school scholarships provided by the Konica Minolta Colorful Tomorrow Foundation, Inc. (CTF). The event is scheduled for Saturday, May 29, at KIPP Central City Academy in New Orleans starting at 1p Central Time (CT).
WHAT:
Each year, three scholarships are awarded to the three best-in-class students from KIPP McDonogh 15 School for the Creative Arts (McDonogh 15) – one based on outstanding academic performance, one for proficiency in the creative arts, and one for proficiency in the musical arts. This year, six scholarship finalists were chosen to complete a scholarship application as well as submit a 100-word essay outlining their educational and career goals. For the first time in the Konica Minolta-McDonogh 15 partnership, finalists from previous years were considered and offered a second chance to win a scholarship. The finalists were then interviewed by a panel of Konica Minolta representatives on March 18.
The scholarship initiative is conducted through the CTF, a nonprofit, 501(c)(3) charitable organization established by Konica Minolta that focuses its efforts on the creation of more colorful tomorrows for children. For the students of KIPP McDonogh 15, the scholarships are providing them with the opportunity to attend private, college-preparatory high schools that will prepare them for higher education as part of the CTF's ongoing commitment to the City of New Orleans and the students of McDonogh 15. Past winners of the Colorful Tomorrow Foundation scholarships are currently attending Isidore Newman School, Ursuline Academy, Metairie Park Country Day School, and New Orleans Center for Creative Arts.
Representatives from Konica Minolta and McDonogh 15 will be available for interview requests.
WHERE:
KIPP Central City Academy
2625 Thalia Street
New Orleans, LA 70113
WHEN:
Saturday, May 29, 2010
1p CT
CONTACT:
To schedule an interview with a Konica Minolta and/or McDonogh 15 representative, please contact James Norberto at 201.825.4000 or JNorberto(at)kmbs(dot)konicamsinolta(dot)us
About Konica Minolta Colorful Tomorrow Foundation
Konica Minolta Colorful Tomorrow Foundation (CTF) is a nonprofit 501(c)(3) organization established under the laws of the State of New Jersey. Members of the management team of Konica Minolta Business Solutions U.S.A. serve as CTF's Trustees and Officers voluntarily and without compensation.
CTF's mission is to provide opportunities to create colorful and better tomorrows for children. The CTF looks to partner with organizations that contribute to society in a number of key areas, all of which are focused on children. Specifically, the CTF supports efforts that prepare children (18 years or younger) for a stronger future, especially in those communities where Konica Minolta Business Solutions U.S.A. conducts business.
The CTF aligns itself with Konica Minolta's leading role in the imaging and networking technology markets to support efforts that create opportunities for all students – especially those interested in the creative arts and computer technology education. Additionally, the CTF supports disaster relief efforts, protection of the environment, and efforts to improve health and medical care for children. For more information, please visit ColorfulTomorrow.org.
About Konica Minolta
Konica Minolta Business Solutions U.S.A., Inc. is a leader in advanced imaging and networking technologies for the desktop to the print shop. For the third consecutive year, Konica Minolta was recognized as the #1 Brand for Customer Loyalty in the MFP Office Copier Market by Brand Keys. For more information, please visit http://www.CountOnKonicaMinolta.com and follow Konica Minolta on Facebook and Twitter.
About KIPP McDonogh 15 School for the Creative Arts
KIPP McDonogh 15 School for the Creative Arts was opened by the nonprofit KIPP New Orleans Schools in the summer of 2006 to serve the students of a rebuilding New Orleans. KIPP McDonogh 15 is an open-enrollment public charter school that unites a rigorous college-preparatory academic experience and a focus on the creative arts with positive character education. The school is part of the nationally acclaimed KIPP (Knowledge Is Power Program) network of schools and is one of three local KIPP New Orleans schools. By 2010, there will be five KIPP New Orleans schools that will serve over 2,200 students. For more information, please visit McDonogh15.org.
Konica Minolta Corporate Contact
James Norberto
Konica Minolta Business Solutions U.S.A., Inc.
+1 201.825.4000
Konica Minolta is a trademark of Konica Minolta Holdings, Inc. All other trademarks mentioned in this document are the property of their respective owners.
###