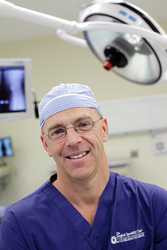 I'm excited to offer my patients solutions to their healthcare obstacles as part of Coordinated Health's integrated healthcare network.
Lehigh Valley, Pa. (Vocus) June 4, 2010
Thomas D. Meade, M.D., a nationally renowned knee specialist who has performed over 15,000 knee procedures in his career, has joined Coordinated Health. Beginning June 1, Dr. Meade will see patients at Coordinated Health facilities in Allentown, Bethlehem, Brodheadsville and Hazelton.
"Coordinated Health's integrated delivery system is popular among both patients and providers, and as a result, they lead the region in patient experience while managing quality and cost of services," said Dr. Meade. "I'm excited to offer my patients solutions to their healthcare obstacles as part of Coordinated Health's integrated healthcare network."
Coordinated Health has a physician staffed "Care on Call" facility available 24/7 to address patient concerns and provide same-day access to specialists. The shared information network, linking all locations, allows physician specialists, anesthesiologists, radiologists and physical therapists to expedite patient care. Providers can quickly address issues that arise regarding pre, post and intra-operative care, thus reducing the risk of infection and error.
Dr. Meade limits his practice to knee surgery, treating both sports injuries and joint replacements. His unique experience in treating knee injuries from ages 12-to-99 affords him the insight and experience to treat the entire spectrum of knee disorders, from small meniscal tears and ACL and PCL injuries to advanced arthritis. He performs more than 1,000 knee surgeries annually split between knee replacements (resurfacings) and complex arthroscopic knee surgeries.
In addition, Dr. Meade serves as a consultant-designer to major orthopedic implant companies and has developed knee instrumentation, industry changing surgical techniques, pioneered clavicle surgery in the Valley and invented a unique clavicle plate to treat athletes with clavicle fractures - the only non-knee surgery he performs.
He has also held academic positions at Thomas Jefferson University, Penn State University and Lehigh Valley Hospital. A publisher of books, chapters and articles, Dr. Meade serves as a training camp consultant to the Philadelphia Eagles and Valley Preferred Cycling Center. He is also the host of two popular television programs: " Real Life in the OR" and " Inside Medicine with Dr. Tom Meade."
"We are excited about the surgical expertise and energy Dr. Meade brings to Coordinated Health," said Emil J. Dilorio, M.D., founder and medical director at Coordinated Health. "With his addition, we look forward to serving even more families, athletes and businesses in the greater Lehigh Valley."
Located throughout the greater Lehigh Valley and Poconos, Coordinated Health is a regional healthcare network with an emphasis on musculoskeletal care. It encompasses physician specialists, physical therapists, in-patient and outpatient surgical care, imaging centers and rehabilitation services.
About Coordinated Health
Coordinated Health is an integrated regional provider of primarily musculoskeletal care. It serves the Lehigh Valley, Monroe County, the Mahoning Valley, as well as Hazelton and the Wyoming Valley. The seven locations and two surgical hospitals have specialists in joint replacement, spine, sports medicine, hand, foot and ankle, arthritis and osteoporosis, as well as plastic and cosmetic surgery. These specialties are supported by regional rehabilitation and imaging services. In addition, Coordinated Health has sports medicine partnerships with Lehigh University, Lafayette College, Moravian College, and numerous local school districts.
###