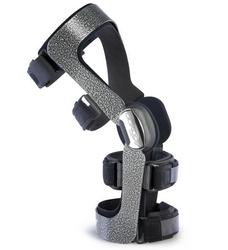 San Diego, CA (PRWEB) June 4, 2010
BetterBraces.com, the sports bracing and therapy experts, have named the DonJoy Armor Knee Brace with FourcePoint Hinge the best knee brace for Motorcross Riders to use for knee pain relief.
The Armor knee brace with FourcePoint hinge is the strongest and most supportive brace you can get without a prescription. What makes this knee brace uniquely positioned for Motorcross riders is it's ability to protect against hyperextension and provide knee pain relief due to the adjustable extension resistance offered by the FourcePoint hinge.
Top Motorcross riders have relied on this knee brace for years due to its strength. Manufactured of top-of-the-line materials, including the Aircraft-grade aluminum frame, the Armor knee brace with FourcePoint hinge is one of the few braces able to handle the abuse inflicted during rides and provide knee pain relief.
"The sport of motorcross is getting more and more popular. With more people out riding we're finding more customers looking for knee pain relief after injuring themselves riding," explained Jason Zinn, president of BetterBraces.com. "Our goal is to introduce these riders to products like the Armor knee brace that can help prevent the injury in the first place."
In addition to recommending the DonJoy Armor with FourcePoint hinge knee brace, BetterBraces.com has an entire section of their website devoted to products that will help protect motorcross riders from injuries - http://www.betterbraces.com/motocross.
BetterBraces.com is the official source for braces, supports, and therapy products from the industry's leading brands that offer knee pain relief– DonJoy, Aircast, Compex, ProCare, Saunders, and Chattanooga.
###