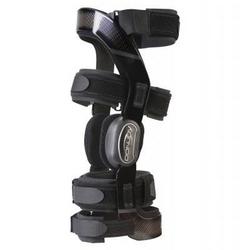 San Diego, CA (PRWEB) October 8, 2010
BetterBraces.com, the sports bracing and therapy experts, recommends the DonJoy FullForce knee brace for lacrosse players who want to protect their knees during practice and games.
Lacrosse involves a lot of running and is well known for being an extremely rough sport, so knee injuries are a common occurrence. A great way for lacrosse players to treat or prevent knee injuries is to use a knee pain solution like ice, heat or anti-inflammatories - or supplement support with the DonJoy FullForce knee brace.
"The FullForce is a sleek, low profile and lightweight knee brace that can work great for lacrosse players or any athletes for that matter", stated Jason Zinn, president of BetterBraces.com. "The other thing that is great about this brace is the aircraft-grade aluminum frame makes this brace extremely strong so it not only provides support, but it can withstand a game of lacrosse."
The DonJoy Full Force Ligament Knee Brace also incorporates some of DonJoy's signature features like the FourcePoint hinge and 4-Points-of-Leverage technology, which has been proven to reduce the strain placed on the ACL.
In addition to recommending the DonJoy FullForce knee brace, BetterBraces.com has an entire section of their website devoted to products that will help protect lacrosse players from injuries - http://www.betterbraces.com/lacrosse.
BetterBraces.com also carries a wide array of products that help with knee pain relief. It is the official source for braces, supports, and therapy products from the industry's leading brands – DonJoy, Aircast, Compex, ProCare, Saunders, and Chattanooga.
###