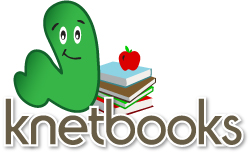 Lexington, KY (PRWEB) June 21, 2011
Students on college campuses all over the country are saving more money with textbook rental company Knetbooks. Knetbooks.com, an online textbook retailer, refocused to give students the easiest textbook rental experience possible while saving them money at the same time. The company is one of the fastest growing in the textbook rental market and they have attributed their success to leveraging their textbook rental process as a cost effective way for students to obtain course materials. Renting textbooks is rapidly growing in popularity as a result of the substantial savings and the ease of the return process.
The cost of education continues to rise every year. For years, students have relied on the university bookstore or online retailers to acquire their textbooks. In most cases, students only use their textbooks for the duration of one semester. Most stores and online retailers offer textbook buyback programs that allow students to sell their book. However, Knetbooks found that in most cases the students were either displeased with the buyback price offered for a particular text or a new edition of the book was being released, effectively eliminating the opportunity for a student to sell the textbook. Textbook rental has eliminated all risk for the student and provides them with a low cost of acquisition that allows them to focus on their studies rather than their finances.
Using sales data, Knetbooks took a popular Calculus title that was one of the most purchased textbooks this year and compared pricing from over twenty five university bookstores across the country. The average selling price was $224.00. At Knetbooks.com, the same textbook is available to rent for the summer for just $81.37. For a student with a full course load, the savings pile up in a hurry.
On top of the initial savings, Knetbooks also offers free shipping for customers. When it is time to return the book, Knetbooks sends a free UPS return shipping label and packing slip. Students can simply print them and drop the book off at any UPS location. For students who need their books immediately, there are also options for one and two day expedited shipping.
Knetbooks is dedicated to customer satisfaction and making the shopping experience easy and enjoyable. Textbook rentals from Knetbooks help save valuable time and money for the students they serve.
About Knetbooks
Knetbooks launched in 2010 as an online provider of college textbook. Knetbooks is dedicated to making the rising cost of college more affordable for students by offering textbook rentals at up to 85% off of the retail price. Through http://www.knetbooks.com, students are able to take advantage of low prices, flexible rental periods, high quality textbooks, and an easy shopping experience. The team at Knetbooks' main focus is customer experience. Knetbooks believes that online shopping should be enjoyable, easy, and satisfying. The company makes a personal commitment to every customer to ensure their complete satisfaction. Knetbooks is a privately owned company. Offering over 1 Million titles available for rental, the company is one of the fastest growing in the space. To learn more about Knetbooks textbook rental, please visit http://www.knetbooks.com
###