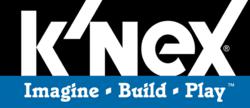 We love interacting with our fans
Hatfield, PA (PRWEB) July 11, 2011
K'NEX, the only US construction toy company focused on Building Worlds Kids Love™, announced a new Christmas in July giveaway that will award one lucky K'NEX fan $1,000.
Fans can enter the Christmas in July giveaway twice per day every day (once through the K'NEX homepage and once through the K'NEX Facebook page) for the entire month of July. After the giveaway closes on July 31st one entrant will be randomly chosen to win $1,000.
"We love interacting with our fans," said K'NEX President and CEO Michael Araten. "As we look forward to the 20th anniversary of K'NEX next year, our focus will continue to be on our fans, and the many fun ways we can give back to them for all the support they have given us."
This giveaway is open to K'NEX fans age 13 and older. For more information and to enter visit http://www.knex.com. For official rules visit http://www.knex.com/Shop/rules/Christmas-In-July-Sweepstakes-Rules-2011.pdf. No purchase necessary.
About K'NEX Brands
Founded in 1992, K'NEX Brands, the world's most innovative construction toy company, was established to make and sell what has become one of the world's leading integrated construction systems for children. Winner of over 200 international awards and recognitions, K'NEX is America's building toy company focused on Building Worlds Kids Love, and encourages youngsters to "imagine, build and play." Since 1992, The Rodon Group, a subsidiary of K'NEX Brands, L.P., has manufactured over 30 billion parts for the K'NEX building toy system.
# # #