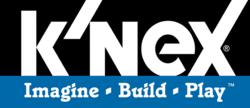 Hatfield, PA (PRWEB) June 13, 2011
Barbara Rentschler, Chief Marketing Officer of K'NEX Brands, the only US construction toy company focused on Building Worlds Kids Love™, participated in a panel discussion as part of the Interactive Advertising Bureau's (IAB) Innovation Days during Internet Week (June 6 – 13th) in New York City.
The session, called "Checkmate! Winning Strategies For Display Results in a Social & Audience Buying World," used case studies to focus on the intersection of interests, context, and social marketing that create brand opportunities.
Joining Rentschler in the panel discussion were Michael Rubenstein, President of AppNexus and Hal Muchnick, President of Kontera. K'NEX, working with Kontera, successfully used contextual advertising in the fourth quarter of 2010 to reach consumers and build brand awareness.
At the session Rentschler spoke about the experience K'NEX had using contextual advertising and offered her suggestions on social media, SEO, and online advertising for other companies. K'NEX focuses on online and grassroots marketing efforts to reach potential customers for its building toys.
The Interactive Advertising Bureau (IAB) is comprised of more than 500 leading media and technology companies who are responsible for selling 86% of online advertising in the United States. The IAB educates marketers, agencies, media companies and the wider business community about the value of interactive advertising.
About K'NEX Brands
Founded in 1992, K'NEX Brands, the world's most innovative construction toy company, was established to make and sell what has become one of the world's leading integrated construction systems for children. Winner of over 200 international awards and recognitions, K'NEX is America's building toy company focused on Building Worlds Kids Love, and encourages youngsters to "imagine, build and play." Since 1992, The Rodon Group, a subsidiary of K'NEX Brands, L.P., has manufactured over 30 billion parts for the K'NEX building toy system. For more information, please visit http://www.knex.com or http://www.rodongroup.com.
###