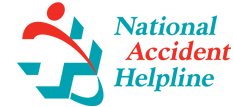 It marks a new chapter in the Underdog campaign
(PRWEB UK) 13 August 2012
The new 30-second advert builds on National Accident Helpline's successful campaign, originally launched back in September 2010. The UK based company, established in 1993, continues to provide market leading personal injury claims services to people from all walks of life who have suffered from an accident or injury through no fault of their own.
The new advert sees an injured underdog struggling to get out of his armchair having decided to contact National Accident Helpline's underdog website to make a personal injury claim.
It also features a musical backdrop from Chumbawamba's1997 hit "Tubthumping" - known for its "I get knocked down" chorus. The ad is being broadcast across all major daytime TV channels from Monday 13th August.
National Accident Helpline's Consumer Director Beth Powell explained why the "knocked down" concept was a fitting choice for the personal injury claims company's latest TV campaign:
"The advert features the line 'I get knocked down, but I get up again', which underpins everything we stand for: fighting for justice on behalf of accident victims, and making sure they have the help, support and expertise to make successful personal injury claims."
She said: "We're excited to launch our new TV advert, and working with Aardman really helps the advert stand out, and immediately grab people's attention. It marks a new chapter for the Underdog campaign, and we believe it creates a real connection and empathy with our consumers.
The new advert made by Aardman Animations, the originators of Wallace and Grommit and Shaun the Sheep, accompanies a wider marketing campaign that includes Facebook (where it can be viewed) and other social media platforms.
ENDS.
Notes to Editors
About National Accident Helpline:
National Accident Helpline is the biggest and most experienced personal injury claims company
in the UK and has been championing consumers' rights and providing access to justice since
1993.