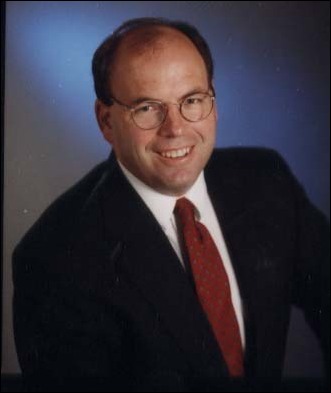 Scott's exemplary financial stewardship over the past decade has enabled KnowledgePlanet to thrive as an innovator of learning solutions that continually enhance business performance
Mechanicsburg, PA (PRWEB) October 26, 2006
KnowledgePlanet, a leading provider of performance-based learning solutions that enable organizations to maximize workforce and talent potential in alignment with business goals, today announced the promotion of Scott Mumma to the position of Chief Operating Officer.
For the past ten years, Mumma has served as KnowledgePlanet's Chief Financial Officer. In that period, he has overseen the company's continued growth, including multiple acquisitions, expansion into new geographic markets, and private equity investments of more than $47 million. Under his leadership, KnowledgePlanet has recognized record financial performance, with three consecutive years of profitability and the addition of more than 150 customers in the last seven quarters.
"Scott's exemplary financial stewardship over the past decade has enabled KnowledgePlanet to thrive as an innovator of learning solutions that continually enhance business performance," said Andrew Hallowell, KnowledgePlanet's Chairman and CEO. "With deep knowledge of the industry and extensive operational and financial expertise, Scott has the keen insight to help us maximize our business potential and take advantage of increasing market opportunities."
In his new role, Mumma's duties will expand to include strategic planning and oversight, corporate governance, and the management of all company operations across multiple product lines, including KnowledgePlanet's flagship On-Demand Learning suite and industry-renowned Firefly simulation tool.
Prior to joining KnowledgePlanet, Mumma spent four years serving as CFO for InSoft Inc., a venture-funded videoconferencing software development company, until he facilitated the sale of the company to Netscape Communications Corp. in 1996. Prior to that, Mumma practiced law, specializing in tax and securities with an emphasis on asset acquisition and syndication. Mumma holds a juris doctorate degree from the Dickinson School of Law, a master's degree in finance and investment analysis from Exeter University, and a bachelor's degree from Dickinson College.
About KnowledgePlanet
KnowledgePlanet is a leading provider of performance-based learning solutions and services that drive business alignment, operational efficiencies and competitive advantage through workforce and talent development. Our On-Demand Learning suite automates human capital management processes, providing a single-source, scalable platform that enables improved productivity, retention, and revenue growth while significantly reducing costs.
A pioneer in corporate learning, KnowledgePlanet leverages our 20 years of proven best practice expertise to serve hundreds of world-renowned customers with more than 2 million learners across the globe in attaining better value from training investments.
###