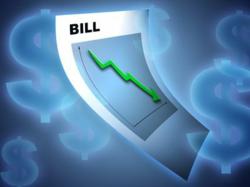 As you can see there is a big difference in what goes into an Energy Star Certified home. The biggest difference though, is what you will be paying the utility companies every month.
Knoxville, TN (PRWEB) November 20, 2012
Today more than ever, energy efficiency is of utmost importance. The Holloway Group, the leading Knoxville real estate team at Gables & Gates, REALTORS is educating clients on the important features found in an Energy Star Certified home and how they will save them money immediately.
Since partnering with Schaad Residential Construction, LLC, one of the few 100% committed Energy Star builders in Knoxville, the Holloway Group has seen the incredible impact living in an Energy Star home can have on a client's utility costs. Troy Stavros, Broker and Partner with the Holloway Group said, "The monthly savings on a client's utility bills can be dramatic. We are talking hundreds of dollars a month. I think very few people understand the magnitude of the savings and the positive impact it can have on the environment. It's now our job as a marketing partner with Schaad Companies to get that word out."
The Holloway Group went on to teach their clients what features make an Energy Star Certified home different than typical Knoxville homes for sale, and the value that those features bring. The features according to the Energy Star website are:
Optimal Value Framing and insulated headers: This is good for energy efficiency and good for the environment.
Closed/Conditioned Crawlspace. These perform better than a vented crawlspace in terms of safety, health, comfort, durability, and energy consumption.
Energy Star windows. These help reduce energy bills and reduce condensation. The benefit is a cooler home in the summer and warmer home in the winter.
Air Sealing. This is basically sealing every hole where wires penetrate through a wall (both interior and exterior). For those searching Knoxville real estate for some peace and quiet, Air Sealing reduces outside noise leading to a quieter home. It allows for less pollen, dust, pollution, and insects to enter the home. It lowers the moist air flow through a home ultimately improving the durability of the structure. It also lowers energy use, leading to lower utility bills.
Improvements to ductwork and overall HVAC improvements. The sealing of ductwork prevents leakage of conditioned air and can improve a system's efficiency as much as 20%. Ductwork is wrapped in insulation and oftentimes an additional layer of insulation is blown over the ductwork in the attic. 15 Seer seer, high efficiency gas HVAC units can be located in the conditioned crawl space.
Energy Star fixtures. Energy Star rated lighting uses 1/4 the energy of traditional lighting and are constructed to last longer.
Energy Star Appliances. These appliances incorporating advanced technologies can 10%-50% less energy and water than standard models.
Thermal Air Barrier Alignment. This ensures that there are no gaps, voids, or compression in the insulation materials. An effective air barrier leads to a tight house and minimal lost energy.
Tankless Hot Water Heaters. These provide hot water only when needed. Traditional storage water heaters produce standby energy losses that cost the homeowner money. When looking at Knoxville homes for sale, keep an eye out for this upgraded feature.
Radiant Barrier Roof Deck. This stops radiant heat through your roof, reducing temperatures in the attic by up to 30 degrees!
Stavros concluded, "As you can see there is a big difference in what goes into an Energy Star Certified home. The biggest difference though, is what you will be paying the utility companies every month."
ABOUT THE HOLLOWAY GROUP AT GABLES & GATES, REALTORS
The Holloway Group is committed to bringing the best possible experience to fruition for buyers and sellers of Knoxville real estate. At the Holloway Group we don't believe average is good enough for our clients. At the forefront of the Holloway Group is experience. Our team was created to serve our clients even better with specialization and expertise. We know that individually we cannot be everything to everyone so we've come together as a group, bringing all of our different strengths, so you always work with the best. We pride ourselves on being ahead of the curve on technology and how it can serve our clients. When you are a client of the Holloway Group, you can expect to have our entire team of professionals working to fulfill your individual real estate goal. As a member of Leading Real Estate Companies of the World the Holloway Group and Gables & Gates, REALTORS can assist you with finding the most qualified real estate professional to suit your needs, anywhere in the world! Contact us today for assistance. Visit us at http://www.HomeTeamKnoxville.com.