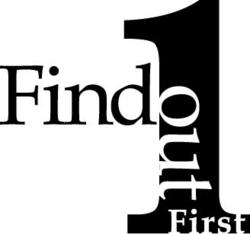 For the most productive experience in buying a Knoxville home there is a specific process that should and ultimately will take place, but straying outside the order of these steps can ultimately cost you time, money, and heartache
Knoxville, TN (PRWEB) October 31, 2012
The Holloway Group, the leading Knoxville Real Estate team at Gables & Gates, REALTORS is educating clients on how with today's stringent lending guidelines, getting a mortgage pre-approval can help them eliminate heartache in the home buying process.
Many buyers who have not been given guidance in the current home buying process believe that the first step is getting online to search internet sites or going out with a real estate agent to view Knoxville homes for sale. Unlike the past when a buyer with marginal credit could typically qualify for a larger mortgage payment, today's stringent lending guidelines have completely changed. Unless you have excellent credit and a solid income history, you cannot even guarantee that you will be approved. For those who are approved, there are parameters that can effect your interest rate, as well as the amount of loan for which you qualify. According to Troy Stavros, Broker and Partner with the Holloway Group at Gables & Gates, REALTORS, they are skipping the most important step, "For the most productive experience in buying a Knoxville home there is a specific process that should and ultimately will take place, but straying outside the order of these steps can ultimately cost you time, money, and heartache".
In laying out the first and most important step Stavros stated, "First and foremost the buyer should speak with one or more lenders to get a pre-approval". He goes on to tell the clients why this is the most important step by saying, "This step is the one that all of the others hinge on. It tells the buyer, first if they can get a loan, then how much home they can afford, and the price range in which they and their Knoxville real estate agent should be looking". He goes on to warn that buyers who fail to follow this first step, may end up looking in a price range that they cannot afford, and ultimately be let down. By viewing homes they cannot afford, they will then have to lower their expectations. This makes it more difficult to find a home they will like, because they have been exposed to homes with amenities and features above their price range.
Another important point made was the difference between a pre-qualification and a pre-approval. A pre-qualification looks only at a buyers credit history and income and does not guaranty a loan. On the other hand, a pre-approval both looks at and verifies a buyer's credit, income, and debt and provides a loan approval within a specific dollar amount with certain conditions and terms. In emphasizing the importance of the pre-approval, Stavros said, "Becoming pre-approved means you can comfortably search for your dream home, knowing exactly how much you can afford".
ABOUT THE HOLLOWAY GROUP AT GABLES & GATES, REALTORS
The Holloway Group is committed to bringing the best possible experience to fruition for their clients who are either buying or selling Knoxville real estate. At the Holloway Group we don't believe average is good enough for our clients. At the forefront of the Holloway Group is experience. Our team was created to serve our clients even better with specialization and expertise. We know that individually we cannot be everything to everyone so we've come together as a group, bringing all of our different strengths, so you always work with the best. We pride ourselves on being ahead of the curve on technology and how it can serve our clients. When you are a client of the Holloway Group, you can expect to have our entire team of professionals working to fulfill your individual real estate goal. As a member of Leading Real Estate Companies of the World the Holloway Group and Gables & Gates, REALTORS can assist you with finding the most qualified real estate professional to suit your needs, anywhere in the world! Contact us today for assistance. Visit the Holloway Group website at http://www.HomeTeamKnoxville.com.