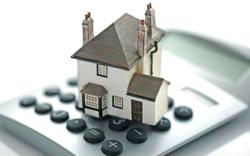 The two deciding factors when looking at buying points on your mortgage are one, how long do you intend on living in the home, and two, do you have the extra money to pay for them.
Knoxville, TN (PRWEB) January 17, 2013
The Holloway Group, the leading Knoxville real estate team at Gables & Gates, REALTORS has posted a new article to the Holloway Group website explaining what "points" do in a mortgage.
Troy Stavros, Broker and Partner with the Holloway Group stated, "With the latest announcement regarding the new Qualified Mortgage rules, we felt it was a good time to re-address one of the questions asked of us most often by our Knoxville real estate clients. That being, "what are points" in a mortgage?"
There are two types of "mortgage points". Discount Points and Origination Points. In both of these, each point is equal to 1% of the total amount mortgaged. For example, on a $200,000 home, one point is equal to $2,000. The least helpful from a buyer's point of view are the 'origination points', as they are simply used to compensate loan officers. Not all lenders require the payment of origination points, and if asked, many are often willing to negotiate the fee. Origination points are NOT tax deductible. Discount points, which can be helpful, are basically prepaid interest. The purchase of each point typically lowers the mortgage interest rate by 0.25%. For example, if your original rate is 3.5%, purchasing a point could lower it to 3.25%. Most lenders give you the opportunity to buy anywhere from 0 to 3 discount points. If you itemize your taxes, discount points are tax-deductible.
Stavros says that the next question clients have is, should they buy the points. Stavros offered, "The two deciding factors when looking at buying points on your mortgage are one, how long do you intend on living in the home, and two, do you have the extra money to pay for them." The longer homeowners plan on staying, the larger the savings will be if discount points are purchased. A number of calculators are available on the internet to help Knoxville home buyers figure the appropriate amount of discount points to buy, based on how long they plan on owning the home.
The second and most important question with the purchase of discount points involves whether or not home buyers have enough money to pay the fees. Stavros says, "Buying a home in Knoxville can be expensive. With down payments and closing costs. Many buyers simply don't have enough money left over to purchase points."
Purchasing discount points can be a good way to lower monthly mortgage payments the plans are to stay in the home for an extended period of time. However with today's incredibly low rates, home buyers really need to crunch the numbers to see if it's worth it.
ABOUT THE HOLLOWAY GROUP AT GABLES & GATES, REALTORS
The Holloway Group is committed to bringing the best possible experience to fruition for buyers and sellers of Knoxville real estate. At the Holloway Group we don't believe average is good enough for our clients. At the forefront of the Holloway Group is experience. Our team was created to serve our clients even better with specialization and expertise. We know that individually we cannot be everything to everyone so we have come together as a group, bringing all of our different strengths, so you always work with the best. We pride ourselves on being ahead of the curve on technology and how it can serve our clients. When you are a client of the Holloway Group, you can expect to have our entire team of professionals working to fulfill your individual real estate goal. As a member of Leading Real Estate Companies of the World the Holloway Group and Gables & Gates, REALTORS can assist you with finding the most qualified real estate professional to suit your needs, anywhere in the world! Visit our website to search ALL Knoxville homes for sale. Contact us today for assistance.