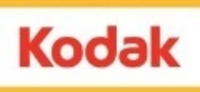 KODAK Gallery is committed to making it easy for our 60 million members to share their stories anywhere, whether it's through photo gifts, on kodakgallery.com or on social networks
EMERYVILLE, Calif. & SAN FRANCISCO (PRWEB) February 6, 2008
Starting today, KODAK Gallery members will be able to transform their Gallery photos into portable slideshows with music and share them widely on the Web, including popular social networks and blog sites MySpace and Blogger. The co-branded service, located at http://www.slide.com/kodakgallery, is the first phase of a deeper Slideshow product integration that will be rolled out throughout the year.
"KODAK Gallery is committed to making it easy for our 60 million members to share their stories anywhere, whether it's through photo gifts, on kodakgallery.com or on social networks," said Madhav Mehra, chief operating officer and vice president of product marketing and management, KODAK Gallery. "We partnered with Slide because they're pioneers in turning photos into tools for self expression and storytelling on social networks. We're very excited that we can extend all the great sharing benefits of the Gallery to include this new product."
Here's how the service works:
1) Go to http://www.slide.com/kodak to view and choose Gallery photos
2) Personalize Slideshows with frames, backgrounds, music and other features
3) Share on MySpace or other social networks with one click
"Slide's mission has always been about helping people express themselves through shared media across the Web," said Keith Rabois, vice president of strategy and business development at Slide. "Kodak is well-known as an imaging innovator. We're excited to partner with such an amazing brand to enable their members to share their pictures more broadly."
About Kodak
As the world's foremost imaging innovator, Kodak helps consumers, businesses, and creative professionals unleash the power of pictures and printing to enrich their lives.
To learn more, visit http://www.kodak.com/, and our blogs: 1000words.kodak.com, and 1000nerds.kodak.com.
Editor's Note: Kodak corporate news releases are now offered via RSS feeds. To subscribe, visit http://www.kodak.com/go/RSS and look for the RSS symbol. In addition, Kodak podcasts are viewable at http://www.kodak.com/go/podcasts. Podcasts may be downloaded for viewing on iTunes, Quicktime, or other PC-based media players. Users may also subscribe to Kodak podcasts via the iTunes store by typing "Kodak Close Up" in the search field at the top of the iTunes Store window.
About Slide
Slide is the largest personal media company in the world, reaching more than 150 million people each month or more than 30 percent of the U.S. and 15 percent global Internet audience (comScore October 2007, excludes Facebook). The service helps people express themselves and tell emotionally engaging stories through personalized media created on Slide.com and viewed anywhere on the web or desktop. Slide products -- including Slideshow, FunWall and SuperPoke -- are popular on the world's top social networking and blog platforms, including MySpace, Facebook, Bebo, Hi5, Friendster and Blogger. Slide is also the leading application provider on Facebook with more than 50 million unique users each month (Quantcast). The company launched in 2005 and was founded by PayPal co-founder Max Levchin.
Kodak is a trademark of Kodak.