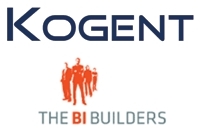 Incorporating The BI Builders' expertise will further enhance our already strong presence in the western U.S. and make Kogent a truly dominant BI leader across Canada and a valuable resource for the public sector there
Santa Clara, CA / Vancouver, BC (Vocus) October 1, 2010
Kogent Corporation today announced its acquisition of The BI Builders, a Vancouver-based Business Intelligence solutions provider with special expertise in the Healthcare, Government and Utilities industries. With the addition of The BI Builders and its relationships in the western United States and Canada, Kogent has further solidified its ability to provide prebuilt, industry-specific Business Intelligence (BI), Data Warehousing and Analytics solutions across all of North America.
"Incorporating The BI Builders' expertise will further enhance our already strong presence in the western U.S. and make Kogent a truly dominant BI leader across Canada and a valuable resource for the public sector there," said Harpal Gill, Executive Vice President, Sales, Western Region, at Kogent. "Their skilled team, strategic methodologies, and fantastic track record of customer success will further fuel Kogent's already rapid development across North America."
The Emergency Department Analytics Appliance, which provides a prebuilt ED dashboard that tracks key performance indicators such as patient wait time, will be a robust addition to Kogent's growing portfolio of healthcare-specific BI solutions via the acquisition. As new healthcare regulations increasingly tie federal funding to performance, hospitals face a greater imperative to analyze and report upon clinical, financial and operational data. Kogent's healthcare expertise—now bolstered by the addition of The BI Builders team of consultants and prebuilt solutions—allows for the rapid deployment of metrics-driven BI solutions that help healthcare providers make timely business and clinical decisions.
"We continually strive to provide our clients with services that go beyond traditional systems design – solid strategies to establish, grow, and manage their businesses more effectively," said Peter Buckley, Founder of The BI Builders. BI Builder's CEO Ryan Sauve added, "By becoming a part of Kogent, we're joining forces with a BI powerhouse that already understands this distinction, offering a unique compliment of subject matter expertise and intellectual property to provide clients with fast Time-To-Value and ROI in conjunction with newfound business insight." Buckley will stay on with Kogent to develop new markets as Vice President, Business Development in Canada. Sauve will serve as Kogent's Vice President, Project Management Office supporting all of North America.
Particularly in a tough economy, organizations of all sizes seek to deploy efficient, effective data management solutions that allow them to stay ahead of the competition. Employing a trusted Business Intelligence partner during the selection, design and implementation of a solution can make the difference between its success and failure. By incorporating the valuable expertise possessed by companies like The BI Builders, Kogent is reinforcing its leadership position in the Business Intelligence market while delivering measurable ROI and business value for its customers.
About Kogent Corporation
Founded in November 2009, Kogent has been experiencing explosive growth. By leveraging strategic acquisitions, Kogent is well positioned as dominant player in the multi-billion dollar BI applications market. Kogent provides prebuilt, industry-specific Business Intelligence, Data Warehousing, and Analytics solutions for a number of industries including Healthcare, Retail, Manufacturing, High Tech and Government verticals.
About The BI Builders
Established in 2003, The BI Builders has helped hundreds of clients harness the power of their business data. The BI Builders is an SAP BusinessObjects Gold Partner, and the SAP BusinessObjects Solution Provider Partner of the Year for Canada (2008). With special expert solutions for industry verticals such as Healthcare, Local and Federal Government, and Utilities, The BI Builders pioneered the LIQUID delivery methodology, a flexible project delivery process that allows consultants to provide consistent and proven services, as well as quality assurance and project management to any reporting, analysis, dashboard or data warehousing project.
###