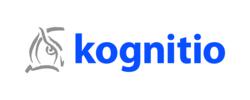 "Kognitio's power, coupled with our knowledge, will enable Hadoop to become the next-generation enterprise data platform." - Eric Baldeschwieler, Hortonworks CTO and co-founder
New York, NY (PRWEB) May 08, 2012
Hortonworks, a leading commercial vendor promoting the innovation, development and support of Apache Hadoop, and in-memory data analytics pioneer Kognitio, driving the convergence of Big Data Analytics and Cloud Computing, today announced a joint strategic partnership, pairing Hortonworks' technical knowledge and the Hortonworks Data Platform with the Kognitio Analytical Platform, the industry's fastest and most scalable solution for companies performing data-intensive exploration across multiple sources of information.
Through the partnership, the two companies will work together to simplify the movement of data between multiple, heterogeneous enterprise data systems and Apache Hadoop. The end result will enable companies to perform in-depth analytics on vast amounts of Big Data in far less time and at less cost that previously required.
Kognitio offers the industry's most advanced analytical platform for business, enterprise, research and government. Standards-driven and mature, it enables users to query what they want, when they want, no matter how complex, or granular, or how voluminous the data, returning responses in seconds. Users can gain insight from large, complicated sets of data with minimal fuss on a load-and-go basis, without the need for teams of DBAs to set things up and the associated long delays. By leveraging Apache Hadoop, the Kognitio Analytical Platform runs data transformations directly inside Hadoop for maximum scalability.
"Kognitio is making it possible for more companies than ever before to implement in-depth analytics on vast amounts of data via the cloud," said Eric Baldeschwieler, CTO and co-founder of Hortonworks. "Apache Hadoop gives organizations the power to integrate and refine enterprise data from multiple sources, delivering more insight, and driving more intelligent decisions. Kognitio's power, coupled with our knowledge, will help enable Hadoop to become the next-generation enterprise data platform and achieve our vision of processing half of the world's data within the next several years."
Hortonworks provides expert technical support for organizations implementing solutions based on the Hortonworks Data Platform (HDP). Powered by Apache Hadoop, HDP is a massively scalable, 100 percent open source platform for storing, processing and analyzing large volumes of data. HDP includes the most popular and essential Apache Hadoop projects including HDFS, MapReduce, HCatalog, Pig, Hive, HBase and Zookeeper.
"Simply put, Hortonworks gets it. Hortonworks understands the need companies have to analyze all of their data and they know how Apache Hadoop can help them achieve the goal of maximizing the value of data flowing throughout their organizations," said Roger Gaskell, Kognitio Chief Technology Officer. "The combination of Kognitio and Hortonworks will pay significant dividends to both companies and our clients as we move forward."
"As an analytical accelerator, Kognitio is the perfect complement to Hadoop clusters, as it leverages the same parallel processing on industry-standard Linux servers," Gaskell continued. "This makes Hadoop more readily accessible, as everyday business users can use the BI tools and standard interfaces with which they are accustomed to perform analytics on more data, more quickly than ever before."
About Kognitio
Kognitio is driving the convergence of Big Data Analytics and Cloud Computing. Having delivered the first in-memory analytical platform in 1989, it was designed from the ground-up to turn massive amounts of raw, complex data into valuable business insight. As an appliance, in the cloud, or on industry-standard x86 servers, Kognitio provides the highest amount of scalable compute power to allow rapid execution of complex analytical queries without the administrative overhead of manipulating data.
The Kognitio Cloud is a ready-to-use analytical platform. A secure, private cloud Platform-as-a-Service, it leverages the cloud computing model to make the Kognitio Analytical Platform available for a monthly operational cost on a fixed term. Clients span industries, including market research, consumer packaged goods, retail, telecommunications, financial services, insurance, gaming, media and utilities.
To learn more about Kognitio, visit http://www.kognitio.com and follow us on Facebook, LinkedIn and Twitter.
About Hortonworks
Hortonworks is a leading commercial vendor of Apache Hadoop, the preeminent open source platform for storing, managing, and analyzing large volumes of data. The Hortonworks Data Platform provides an open and stable foundation for enterprises and a growing ecosystem to build and deploy big data solutions. Together with the Apache community, Hortonworks is making Hadoop more robust and easier to install, manage, and use. Hortonworks provides unmatched technical support, training and certification programs for enterprises, systems integrators, and technology vendors. For more information, visit http://www.hortonworks.com.