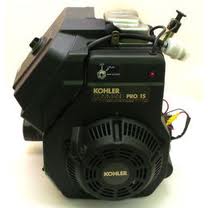 These one-cylinder motors are built to provide a low priced alternative to purchasing an OEM unit.
Cincinnati, Ohio (PRWEB) April 21, 2013
Kohler is one example of a manufacturing company able to specialize in multiple types of products for buyers worldwide. The development of the engine program at this company has resulted in millions of tractors and other types of machinery using a variety of diesel engines. The Kohler K321 engine is now sold by the DieselEngines.co website in effort to provide rebuilt motors for tractor owners online. These one-cylinder motors are built to provide a low priced alternative to purchasing an OEM unit. Inventory and pricing can be obtained at http://dieselengines.co.
Diesel engine manufacturing has been a part of the U.S. auto industry for over a century. Manufacturing companies now depend on these engine types to power machinery and other devices that are used in the production of goods.
The K321 engine is one of the smallest and most serviceable engines sold directly to the public. Because this engine can be rebuilt, it is now part of the motors that are offered for sale online at at discounted price.
The Diesel Engines Co. has recently added smaller engines types apart from its automotive division online. Engines from Kohler, New Holland and Kubota have been added this year. These motor types are now rebuilt by engine specialists and sold for more competitive pricing.
The shipment programs put in place at this company are helping more engines to be shipped faster and delivered in less time to customers in North America. These company changes are now standard for automotive shipments that depart the company warehouse each day.
The quoting of engine prices is standard in the secondary market due to fluctuation in manufacturing costs and types of engines that are acquired for purchase. A new quote form was recently added on the DieselEngines.co website to ensure that customers have accurate quotes to use before purchase is made.
Because this new system is online based, it can be used with any Internet connected device. This ease of use is helping this company reach out to new buyers with no local resource for purchase.
About DieselEngines.co
The DieselEngines.co company is a leader in diesel engine sales online. The automotive branch of this company has maintained its quality and reputation for providing reliable rebuilt engines. The additions of smaller engines for machines and other equipment have expanded the offerings that buyers can browse online or through the company toll-free number system. The DieselEngines.co company routes its shipments to customers using top freight companies and frequently lowers its shipment fees to produce lower engine price tags for all buyers.