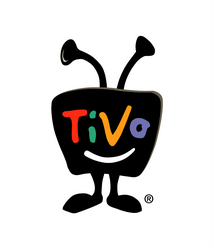 silly comedy for smart people.
Los Angeles (Vocus) January 19, 2009
On the heels of last week's "Pink" and "After Judgment" distribution announcement, broadband television network, KoldCast TV (http://www.KoldCast.tv), announced today that it has entered into four additional web series distribution deals and another with TiVo, the pioneer in digital video recorders.
KoldCast TV begins immediate distribution of three new comedy series, and one new dramatic series, each from different independent production companies. The new drama series launching today is "The Hayley Project," an interactive web series that centers on misfit college sophomore Hayley Winters who, while investigating the mysterious and untimely death of her best friend, shares her ongoing investigation, via Vlog, with everyone willing to help her solve the crime. Andrew Park, series executive producer and co-creator, along with Jato Smith, describes "The Hayley Project" as Vlog-style fictional storytelling, the format used in "lonelygirl15," though "Hayley" is more in the tone and style of TV hit "Veronica Mars."
Explaining why KoldCast TV was selected to distribute "The Hayley Project," Park says, "I had several good reasons, among them, KoldCast's business model is based upon it playing an active role in the marketing, promotion and discoverability of the shows it introduces to its audience. I have found that KoldCast TV is the most active distribution channel out there for its partners and shows. Without an active distribution partner, it's unlikely that a target audience will discover our show. Additionally, their Network site is elegant and focused on the viewer's entertainment experience, their video quality is superb, they support HD, they are creating an iTunes feed for our show and they're also creating a TiVo feed for 'The Hayley Project.' And that's just the beginning."
The three new comedy series officially launching today on KoldCast TV, and soon thereafter, on TiVo, are:
"Invention with Brian Forbes" is the brainchild of series creators Tom Konkle and David Beeler, the two-man comedy/creative team at Pith-E Productions. "Invention," as the duo describes it, is "silly comedy for smart people." Each episode is set in a non-descript studio and stars Beeler as host, Brian Forbes, interviewing his one and only guest, Inventor Sir Reginald Bo-Hey No, played by Konkle (who delivers a spot-on British accent). Bo-Hey No's inventions range from a line of aromatically-themed outerwear (flatulence pants) to a levitation device. The series is quite an "invention" itself, with writing that is as good as any in traditional television.
"Miles & Ben" is a series about two best friends, you guessed it, Miles and Ben, who consider themselves pop culture connoisseurs. Set thus far in the apartment they share, the two dissect the important topics of life, such as gaming, bras, cartoon babes and even toilet paper distribution (scrunching vs. folding). There's nothing Miles and Ben won't talk about and they especially enjoy topics that others only think about, but rarely discuss openly. Written by real life best friends, brothers Joshua and Steven Brandon, who moved to L.A. from Australia this past year, the show stars Adam Meyer as Miles, and Bryan Barter as Ben. The two met each other for the first time at "Miles & Ben" auditions and the chemistry between the two landed them these crazy and unusually entertaining roles.
And then there's "The Crew," a sci-fi mockumentary set in the engine room of the U.S. Azureas, a massive spaceship akin to "Star Trek's" Enterprise, with literally hundreds of crew members, most of which viewers never see. Brett Register, the series creator, was inspired by the thoughts he often had while watching "Star Trek" as a young kid - beside the crew manning the bridge, just what does everyone else on the ship do? Transplanting the dynamics and camaraderie of "The Office" into the Azureas', engine room, Register sees "The Crew" as a subtle office comedy… that just so happens to take place in the engine room of a spaceship! And inasmuch as the technology of the ship permits it to run pretty much on autopilot, the average Joe's that man the engine room take their jobs aboard the Azureas about as seriously as anybody takes theirs these days.
KoldCast CEO, David S. Samuels, said, "We couldn't be any happier than to have the opportunity to introduce these genuinely exciting series shows to our Viewers. I have no doubt that they will find each and every one of these new shows to be wildly entertaining, worthy of their time, and great additions to our programming lineup."
Complementing the inherent distribution and reach of these new shows on KoldCast TV is the new distribution deal between the company and TiVo, the pioneer in digital video recorders. The deal calls for KoldCast TV to provide select programming to the current 1.7M TiVo service subscribers who own TiVo DVR's capable of downloading broadband content via a new, and free, service called TiVoCast.
TiVoCast allows TiVo subscribers to download KoldCast TV programming to their TiVo DVR's one episode at a time or, in the alternative, an entire Season, as released, via TiVo's Season Pass feature. Additionally, KoldCast TV programming will soon be available to more than just TiVo's current subscribers. The company is currently making its TiVo software available to customers of the giant cable service provider, Comcast®, and will soon be making its TiVo software available to customers of cable service provider, Cox Communications.
CEO Samuels said, "We have no idea what the adoption rate will be for our shows on TiVo, but we have little doubt that TiVo subscribers are watching broadband TV programming on their computers. TiVoCast now brings the same programming to the television sets of up to 1.7M TiVo viewers, exclusive of the impact brought about by the Comcast and Cox deals. We think it's pretty darn cool and so do our Content Partners."
"In addition to the four shows we're announcing today," Samuels added, "ten additional KoldCast TV shows went "live" (on-demand) on TiVoCast just prior to the holidays. The comedy series are: Average Betty, Poor Paul, Duder, The Sexually, The In-Betweens of Holly Malone, and In The Can. After Judgment, a sci-fi series, TV Face, a horror series, and two music-centric series, Gemini Rising and Let It Be Heard are also now playing on TiVo… with more shows to follow."
Links to KoldCast TV programming currently, or soon to be, on TiVo:
After Judgment - http://www.koldcast.tv/video/apathy_is_the_enemy_ep1
Average Betty - http://www.koldcast.tv/video/average_betty_mac_daddy_n_cheese
The Crew - http://www.koldcast.tv/video/the_crew_101_pilot
Duder - http://www.koldcast.tv/video/the_toothpaste_incident
Gemini Rising - http://www.koldcast.tv/video/mckenzie_bros_ep_1
The Hayley Project - http://www.koldcast.tv/video/black_roses_ep_1
The In-Betweens of Holly Malone - http://www.koldcast.tv/video/holly_malone_period_piece
In The Can - http://www.koldcast.tv/video/spielberg_loves_me
Invention with Brian Forbes - http://www.koldcast.tv/video/the_special_pants_of_the_gas_age
Let It Be Heard - http://www.koldcast.tv/video/gold_records_baby
Miles & Ben - http://www.koldcast.tv/video/cartoons_ep_1
Poor Paul - http://www.koldcast.tv/video/a_night_on_the_couch
The Sexually - http://www.koldcast.tv/video/the_sexually_find_johnnie
TV Face - http://www.koldcast.tv/video/tv_face_ep_1
About KoldCast TV
KoldCast TV, launched in March 2008, is a Broadband Television Network delivering entertainment programming, on-demand, to a global audience, across a wide demographic, via the Internet. Entertaining video content, both short- and long-form (coming shortly), is globally streamed in full-screen high-definition and standard definition beauty via KoldCast's own line of Advanced Media Players and delivered globally by Limelight Networks' CDN. Original web series, music, comedy, sports and lifestyles programming create the nucleus of the KoldCast TV broadband network. KoldCast is recognized by its content partners for its value-added and personal approach to partner relationships, and its commitment to the marketing, promotion and organized discoverability of shows selected for broadcast on its Network. For more information, visit KoldCast.TV.
Media Contact
Brian J. Samuels, VP
KoldCast.TV
###