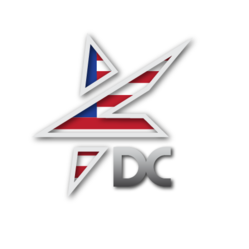 Kollaboration endeavors to strengthen the API presence in entertainment and media by empowering Asian American artists to pursue their creative dreams while inspiring newer generations of talent.
Washington, D.C. (PRWEB) February 21, 2013
Kollaboration DC is seeking auditions from talented musicians, hip-hop artists, dancers, poets, and other performing artists to showcase and compete in the fourth annual talent competition in Washington, DC. Accepted contestants will have the opportunity to perform in front of a live audience of over 1,000 attendees while competing for a grand prize of $1,000. In addition, the grand prize winner of the talent competition will have a chance to compete against winners from other Kollaboration regions at the season finale in Los Angeles, CA. All contestants will also have their talents showcased on Kollaboration DC's social media network.
Last year, Kollaboration Washington D.C. winner, G. Yamazawa earned a place on Kollaboration Star 2012 – The Finale, where he received the Audience Choice Award. This year, Kollaboration DC hopes to once again send its grand prize winner to The Finale.
The deadline to submit online registration forms and video auditions is midnight, April 5th, 2013.
To audition, applicants must Register Online to audition live or include a video link of the talent they want to showcase. The video can be a past performance or home recording and does not have to be performed in front of an audience. Please submit the highest quality video possible.
Live auditions will be held at the George Washington University, 11am-5pm on Saturday, March 30 and Saturday, April 6. Please make sure to select a time slot for one of these dates in the application.
Kollaboration DC 4 will be held on Saturday, September 28, 2013 at the George Washington University's Lisner Auditorium in Washington, DC. All performing artists are welcome to audition, however certain rules will apply. For a full list of rules and regulations, as well as application information, please visit http://kollaborationdc.org/kollaboration-dc-4-auditions/
Participants will be judged based on skills/abilities, stage presence, & creativity. Participants are responsible for providing Kollaboration DC staff with any and all music and tech requests (sounds, stage set up, etc.) prior to the day of their live auditions. If under the age of 18, permission is required by a parent or authorized guardian. Proof of age with an official identification card must be presented upon request by Kollaboration DC staff.
For additional information about Kollaboration DC, please contact Marvin Yueh at Marvin(at)kollaborationdc(dot)org or Andy Len at AndyLen(at)kollaborationdc(dot)org or visit us at http://www.KollaborationDC.org. For questions regarding auditions, please contact Audition(at)kollaborationdc(dot)org.
You can also stay tuned for updates by following us on Twitter (@KollaborationDC) or on Youtube.
---
Kollaboration is a nonprofit 501(c)(3) organization dedicated to the promotion of a strong Asian Pacific Islander presence in entertainment and media industry. Kollaboration was founded by Paul "PK" Kim in Los Angeles in August of 2000, and has expanded to the following locations: Los Angeles, New York, Toronto, Atlanta, Washington D.C., Chicago, Houston, Seattle, Tulsa, and San Francisco. The show is produced by young Asian and Pacific Islander professionals and students, volunteering their time and skills to celebrate the vast talents of their community. Detailed information about the organization and its events can be found on the Kollaboration DC website at http://www.KollaborationDC.org.