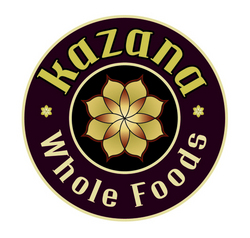 Our daily nutritional needs are diverse - and consumers need variety when choosing a nutritious snack
Sewickley, PA (PRWEB) July 15, 2008
Komal Herbals, the maker of premium quality Ayurvedic-inspired all natural products, today announced that select Northeastern Giant Eagle stores have added its Kazana Super Nutrition Bars to store shelves. Locations include Giant Eagle stores that carry an organic and natural products section in Pennsylvania, Ohio and West Virginia.
Inspired by the principles of Ayurveda, a natural healthcare system that originated in India more than 5,000 years ago and uses the inherent principles of nature to bring the body back into equilibrium, Komal Herbals' new line of great-tasting Kazana Super Nutrition Bars are made using all natural ingredients.
Every bite contains an extraordinary flavorful blend of raw and unaltered food that is easy to incorporate into your daily routine.
Each 1.58 ounce bar contains Praas-a powerful tonic made with the ancient Himalayan super fruit Amalaki (Amla berry), plus raw fruits, nuts, seeds and spices to create an antioxidant rich, wholesome super food bar that invigorates the mind and body.
Packed with protein and vitamins, Kazana Super Nutrition bars are less than 210 calories each (calories vary by flavor) and are rich in heart-healthy Omega fats. Kazana Super Nutrition bars are an excellent way to satisfy hunger and provide a natural source of energy.
Kazana Super Nutrition Bars are available in 5 nourishing flavors:
-Chai. Indian Chai flavor made from the highest quality blend of herbs and spices - a real treat for the discerning Chai lover.
-Mango Coconut. Tropical flavors are refreshing, original, and a surprising treat for the taste buds. Pack a bar in your child's lunch to give them the energy they need for the day.
-Pistachio. The combination of pistachios and a secret spice delivers a powerful and satisfying pistachio flavor like you have never tasted before.
-Cashew Curry. A unique savory sweetness flavored with exotic Indian spices packed full of nutrients.
-Cocoa Chip. Pure, dark chocolate and nuts is a dream come true for the true chocolate lover and it's a great way to treat yourself to chocolate without the guilt.
"Our daily nutritional needs are diverse - and consumers need variety when choosing a nutritious snack," says Hasmukh Parekh, President of Komal Herbals, Inc. "We are delighted that our entire line of Kazana Super Nutrition Bars have been added to the select store shelves at Giant Eagle stores. With so many great flavors to offer, there's something for everyone with great taste and nutrition you come to expect from Komal Herbals."
About Komal Herbals
Kazana Whole Foods and AyurBest are brands of Komal Herbals, Inc. (http://www.komalherbals.com), founded in 2005 to promote the benefits of Ayurveda. Originating 5,000 years ago, Ayurveda is one of the oldest medical systems in the world. By utilizing unique, all natural and herbal products that work in accordance with the principles of Ayurveda, Kazana Whole Foods and AyurBest formulations are designed to bring the body into healthy equilibrium. A team of experienced executives and managers from the pharmaceutical and business sectors manages Kazana Whole Foods and AyurBest. Komal Herbals is a member of the American Herbal Products Associations (AHPA) and the American Botanical Council.
For more information about our products, please go to http://www.ayurbest.com/pages/experience-ayurveda/story-of-ayurveda.php.
To learn more about Komal Herbals, please email info @ komalherbals.com or call 1-877-741-1771.
###