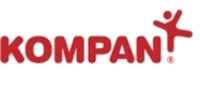 This is a huge leap in playground equipment innovation
New Orleans, LA (PRWEB) October 8, 2008
KOMPAN unveiled today its vision of the future of play, ICON, an electronic outdoor playground system. The donation was made to the Make It Right Foundation (MIR) based in New Orleans. Founded by Brad Pitt, MIR is committed to building eco-friendly homes in the Lower Ninth Ward after Hurricane Katrina devastated the region in 2005.
"We believe every child has a right to play," said Carsten Madsen, Director of Global Sales for KOMPAN A/S. "We're excited to support the efforts of the Make It Right Foundation and bring the future of play to the kids of the Lower Ninth Ward."
KOMPAN developed ICON in partnership with universities, teachers and technology developers for several years. The process focused on ensuring the right balance between physical stimulation, mental challenge, excitement and product safety.
"This is a huge leap in playground equipment innovation," Tom Grover, President of KOMPAN, Inc. stated. "ICON combines outdoor play with the excitement of electronic gaming and delivers to a digital generation, a great reason to go outside and play. With its wireless capability, new games can be uploaded to the playground ensuring kids will always have new challenges and lasting play."
KOMPAN's strong commitment to sustainable design fits with the goals of the Make It Right Foundation's - utilizing innovative, green design. KOMPAN leads the industry in maintaining the highest standards for environmental sustainability. KOMPAN products are manufactured with safe, non toxic materials in the most environmentally responsible manner. Playgrounds should be as good for the environment as the kids that use them.
The site was designed by BNIM Architects, a sustainable design firm located in Kansas City, Missouri. The playground design has zero water runoff with pervious concrete for sidewalks, native plantings, and rain garden features.
Kompan A/S, based in Denmark, is the world's leading designer, manufacturer, and marketer of brand name children's innovative playground equipment.
Contact:
Mary Mader
Marketing Manager
930 Broadway
Tacoma, WA
(800) 426-9788 - Tel
(866) 943-6254 - Fax
mary.mader @ kompan.com
http://www.kompan.com
###