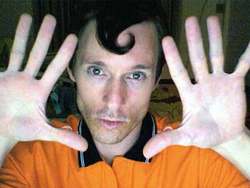 These videos allow anyone to unlock the secrets Kompozer and learn how to make your own website, without having to always outsource, or spend big bucks. It doesn't have to be an expensive business. Once you know html basics you can edit on the fly anywhere, anytime, and have other streams of income
Trang, Thailand (PRWEB) January 9, 2009
Thailand-based Kompozer tutorial videos is launching a series of tutorial videos to help anyone build a website using the free Kompozer html editor. The videos have been made to avoid the frustration many find when they try and use an html editor with only brief instructions to follow by providing visual step-by-step instructions. While the online manuals and ebooks do work, video training is much more effective as you can watch each step in turn and then copy the exact directions, pausing and rewinding as required.
Martin Hurley, owner of Learn Kompozer videos explains, "I jumped on this because I personally know how difficult it can be to learn to manage Kompozer, and html editors in general. In fact, my emails to the Kompozer forums were often soaked in my own tears of frustration. It's just a really difficult thing to learn, especially if you're trying to learn from some sort of online guide or ebook manual."
The problem is exasperated because the people who write the "how to manuals" for html editors and Kompozer are programmers and coders and they seem to live in a different world to designers, artists, marketers, and other "right brained" visually-stimulated learning people.
"I found that they'd tell me what to do, and then I'd try to do it, but if it didn't work, then what went wrong? How could I know? What if I'm doing something wrong and I don't even know it? As an artist and photographer who wanted to learn how to create websites such as my selling photos online blog, it was difficult for me. So that's why having videos that teach you hands on exactly what you need to do and why, works so well," says Martin Hurley.
The Kompozer Videos membership website costs just $20 a year and contains all the tutorial videos for you to watch online so you don't have to spend hours downloading or days waiting for a CD to be delivered and include;

Starting from Scratch - build a complete web page
Using Templates Parts 1 and 2 - using a pre-built template as a starting point
Site Manager - Uploading your web pages
Turn Images Into Links - making a picture on a web page 'clickable'
Crash Course in CSS - getting the fantastic capabilities CSS can give you
"These videos allow anyone to unlock the secrets Kompozer and learn how to make your own website, without having to always outsource, or spend big bucks. It doesn't have to be an expensive business. Once you know html basics you can edit on the fly anywhere, anytime, and have other streams of income," says Martin Hurley.
To find out more, those interested should visit Kompozer tutorial videos and sign up for a $20 membership or click through to the sign up page and download a few 'secret' freebies.
###