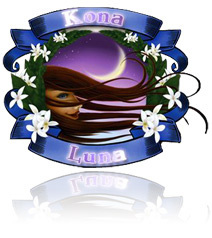 Business is Fantastic! We have lowered our prices and thought free shipping was a great way of saying thanks to our customers
Scottsdale, AZ (PRWEB) August 4, 2009
Kona Luna, an online retailer exclusively selling Kona Coffee directly from Hawaii is now offering free shipping to its customers.
In one of the worst recessions on record many businesses are tightening their belts and preparing for worse times ahead. However some online retailers like Kona Luna Coffee Co. are facing the economy with open arms and fantastic deals.
Jim Christian and Matt Jallo, owners of Kona Luna say "Business is Fantastic! We have lowered our prices and thought free shipping was a great way of saying thanks to our customers". Typically the summer months are the worst for the industry because of the heat and many people are on vacation but this year we are seeing promising results from Hawaiian Coffee Lovers. We invite everyone to taste the bold flavor of Aloha and try Kona Luna Coffee. We feel that our product speaks for itself.
The offer which launches on Tuesday August 3rd will allow customers that order over $50 worth of Coffee to enjoy free shipping including Kona Luna's award winning Kona Peaberry coffee. The free shipping offer will extend throughout the summer and into fall.
Kona coffee beans only come from one region in Hawaii and is strictly regulated by the Kona Coffee Council. This ensures each batch that goes out with the 100% guarantee has the councils seal ensuring that the customer is getting the product they paid for.
Kona Luna Coffee Co. is a purveyor of Gourmet Kona Coffee. The farm that the beans come from is located in Kona-Kailua on the Big Island of Hawaii. Kona Luna sells various grades of Kona Coffee including peaberry, extra fancy, select and their one of a kind Wakea reserve.
Kona Luna is well known for their freshness since each batch that goes out is roasted to perfections and sent out farm fresh and delivered to your door.
###