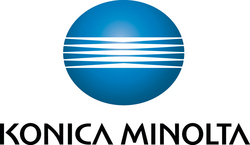 Receiving the 'Color Range Award' for the third consecutive year validates Konica Minolta's worldwide commitment to providing quality and competitive products to their customers
Ramsey, N.J. and Manalapan, N.J. (Vocus) December 18, 2007
Konica Minolta Business Solutions U.S.A., Inc. (Konica Minolta), a leading provider of advanced imaging and networking technologies for the desktop to the print shop, today announced that BERTL® Inc. has named Konica Minolta a 2007 BERTL Readers' Choice Award winner of one Platinum Award and two Gold Awards. In its fourth consecutive year, the BERTL Readers' Choice Awards are based upon a global, industry-wide survey covering all major manufacturers' copier, printer and MFP performance. Readers are asked to rank how manufacturers handle key issues with equipment performance such as service, reliability, productivity, and value. The awards are the cumulative findings culled from thousands of survey responses from corporate executives, enterprise buyers, technical professionals, resellers and end users from 60 countries around the world.
Konica Minolta was awarded Reader's Choice recognition in the following categories:

Platinum Award: Color Range (Third Consecutive Year):
Color is a diverse and fast moving market requiring solutions from printers and workgroup MFPs, to pre-press proofing solutions and high-volume production systems with advanced finishing options. The complexity of the market brings a more diverse range of users, user needs, and workflow demands, and consequently a demand for manufacturers to create a broader range of color systems capable of satisfying all these needs.
The ability of Konica Minolta to meet the needs of companies of all sizes with a diverse portfolio of solutions that spans not just the front office, but also the in-house marketing department and central reprographic department (CRD) earned a Readers' Choice Platinum Award for Color Range for a third year in a row.
"Receiving the 'Color Range Award' for the third consecutive year validates Konica Minolta's worldwide commitment to providing quality and competitive products to their customers," said Margie Davis, BERTL managing director.
Gold Award: Color Reliability
BERTL readers are concerned with each manufacturer's overall ability to reduce their service and support overhead by making color systems more reliable. Color devices typically require more maintenance than monochrome alternatives. With a greater number of parts and more complicated imaging processes, these devices may require more frequent recalibrations and adjustments. Manufacturers can lessen the servicing demands of color MFPs and printers through software management tools and remote diagnostic software. A reseller can view device operating characteristics without a technician through sophisticated forecasting software that lets them predict service trends based on usage levels, catching potential problems before they occur. The trend toward more end-user replaceable consumable items also offers greater opportunities to reduce service workload and costs.
Konica Minolta was recognized with a Readers' Choice Gold Award for Color Reliability for successfully addressing these issues and delivering highly reliable color printers and MFPs that reduce total cost of ownership.
Gold Award: Reseller Profitability
Resellers are finding it more challenging to protect their margins in an increasingly competitive market. There are two ways manufacturers can help - the first is to provide software diagnostic tools and processes to reduce service costs. Remote diagnostics allow resellers to monitor devices in real-time over the Internet. Often problems can be solved without having to dispatch a technician. These same tools also help determine if the issue is due to some form of network failure and not the responsibility of the reseller. If it's determined that the problem is with the hardware, the technician can be better prepared with the proper spare parts, tools, and an in-depth knowledge of the problem so it can be fixed more efficiently. The second area where profits can be made is in the ever-growing area of software and solutions sales. The agreements made by manufacturers to secure attractive software partners can make or break whether a solution sale is a success or a headache for the reseller.
Konica Minolta was recognized with the Readers' Choice Gold Award for Reseller Profitability for its advanced service technologies and programs, for solutions partnerships and for its highly reliable and comprehensive line of color and monochrome products.
"Color systems are a strategic emphasis for Konica Minolta, for the desktop all the way to the print shop, so we are especially pleased to receive the BERTL Readers' Choice Platinum Award for Color Range for the third consecutive year," said Kevin P. Kern., vice president, marketing and product planning, Konica Minolta Business Solutions U.S.A., Inc. "Additionally, receiving the Readers' Choice Gold Award for Reseller Profitability is an important recognition that validates our corporate mission to deliver the best products and support to our business partners, and help them be profitable and successful in their local marketplace."
Watch the Konica Minolta Gator Bowl on January 1st at 1.00p EST on CBS; and visit http://www.KMBSsports.com to enter for your chance to win The Konica Minolta Ultimate Sports Experience.*
About Konica Minolta Business Solutions U.S.A.
Konica Minolta Business Solutions U.S.A. Inc. (http://www.kmbs.konicaminolta.us ), a leader in advanced imaging and networking technologies for the desktop to the print shop, brings together unparalleled advances in security, print quality and network integration via its award-winning line of bizhub™ multifunction products (MFPs); bizhub PRO™ production printing systems; magicolor® desktop color laser printers and all-in-ones; and pagepro™ monochrome desktop laser printers and all-in-ones. Konica Minolta also offers advanced software solutions, wide-format printers, microform digital imaging systems, and scanning systems for specialized applications.
Headquartered in Ramsey, NJ, Konica Minolta delivers expert professional services and client support through an extensive network of direct sales offices, authorized dealers, resellers and distribution partners in the United States, Canada, Mexico, Central America and South America.
About BERTL
BERTL® Inc. is the source for objective, independent product evaluation reports and comparative analyses on digital imaging devices and workflow solutions. BERTL's evaluation reports, customer satisfaction research, awards and product ratings are undertaken entirely at BERTL's expense for the benefit of its international subscriber base.
At all times, BERTL's primary focus is the end user. Covering all major digital imaging manufacturers, BERTL publishes the world's most extensive Web site of evaluation reports, comparisons data, vertical market research, news and more on copiers, printers, MFPs, production and workgroup scanners, fax machines, color and production equipment and wide format devices. BERTL reports, research and other industry informative services are available in a range of specialized subscription services. To learn more about BERTL, visit http://www.BERTL.com or telephone 1.732.761.2311.
Konica Minolta Corporate Contact:
James Norberto
Konica Minolta Business Solutions U.S.A., Inc.
+1 201.825.4000
jnorberto@kmbs.konicaminolta.us
Konica Minolta Media Contact
Rachel Reed
Lois Paul and Partners
+1 781.782.5785
Rachel_reed@lpp.com
BERTL Corporate Contact:
Margie Davis
BERTL, Inc.
+1 732.761.2311
mdavis@bertl.com
Konica Minolta is a trademark of Konica Minolta Holdings. bizhub is a trademark of Konica Minolta Business Technologies, Inc. All other trademarks are the property of their respective owners.
*NO PURCHASE NECESSARY. A PURCHASE WILL NOT INCREASE YOUR CHANCES OF WINNING. LEGAL RESIDENTS OF THE 48 CONTIGUOUS U.S. (D.C.), 21 YEARS AND OLDER. VOID IN AK, HI AND WHERE PROHIBITED. Sweepstakes ends: 12/12/07.
For Official Rules, prize descriptions and odds disclosure, visit http://www.kmbssports.com. Sponsor: Konica Minolta Business Solutions U.S.A, Inc., 100 Williams Drive, Ramsey, NJ 07446.
###