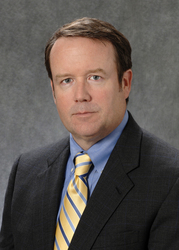 Legal applications are, by nature, very document intensive and tracking and access to critical document-based information is important to successful litigation
Ramsey, NJ and Phoenix, AZ (PRWEB) August 13, 2007
Konica Minolta Business Solutions U.S.A., Inc. (Konica Minolta) and IPRO Tech today announced the ability to provide clients in the legal industry with improved document capture and high speed printing output. Konica Minolta's award-winning bizhub PRO™ 1050e and bizhub PRO 920 digital printing systems are certified for use with IPRO Copy+, IPRO Label+ and IPRO eScan-IT software. This enhanced compatibility between Konica Minolta bizhub PRO systems that scan, copy and print, with IPRO software allows clients to use Konica Minolta's MFPs to scan documents directly into IPRO solutions to capture document images and full text data, Bates number, label, store, retrieve, distribute and print critical legal information.
"Legal applications are, by nature, very document intensive and tracking and access to critical document-based information is important to successful litigation," said Kevin P. Kern, vice president, product planning and development, Konica Minolta Business Solutions U.S.A., Inc. "Our production print systems like the bizhub PRO 1050e and bizhub PRO 920 are ideal for clients using IPRO software solutions in litigation support and other legal applications. Our high speed scanning and light production printing capabilities offer the productivity required to capture, manage and share evidentiary and other supporting documents at a cost far less than competitive solutions. At Konica Minolta, we believe that the legal market offers significant growth opportunities and certification by IPRO Tech is crucial to success in this competitive business."
"Scanning, copying and printing are critical functions in our document imaging and document management systems that are designed for the legal industry," said Paul Thompson, vice president of sales, IPRO Tech. "We want to provide 'best-of-breed' bigger, stronger, faster options to our clients and the bizhub PRO systems from Konica Minolta are ideal for our applications. Our hallmark has always been to offer systems that provide more productivity at a fraction of the cost of competitive products and Konica Minolta systems are a good fit with that strategy. They offer more productivity and features at a lower total cost of ownership."
IPRO Copy+
With IPRO Copy+ an operator can rapidly copy, image, Bates number, and OCR legal documents in one step. Additionally, operators can use advanced pre-printing features to verify the readability of copies and images. The IPRO Copy+ solution allows an operator to manage the copy and imaging process via a touch screen and a streamlined user interface. The solution consists of a software application residing on a standard PC connected to a Konica Minolta high-volume production print system. IPRO Copy+ literally turns a copier into an imaging system. The solution is intuitive and mimics the copy process; if an operator can run a copier they can create images with IPRO Copy+.
IPRO Label+
IPRO Label+ is an easy-to-use PC application that takes document images, places numbers on the pages, and prints the document. IPRO Label+ has other features including the ability to print messages and watermarks, such as Confidential and Draft. It allows numbers and messages to be printed portrait or landscape. It also inserts color slip sheets between documents, prints simplex or duplex, prints multiple copies, prints in color, supports different paper sizes (letter, legal, and oversize) and up to four trays. Images used by IPRO Label+ can come from sources such as multifunction digital copiers, desktop scanners, CDs, DVDs, or disk files. Plus IPRO Label+ can save the images with or without numbers after printing.
IPRO eScan-IT
IPRO eScan-IT Version 2.8 is a powerful, simple, feature-rich electronic data discovery imaging solution that provides a one-stop solution for locating, imaging, high speed document numbering, OCR, and indexing/coding that is compatible with major litigation imaging and database products. eScan-IT revolutionizes electronic data discovery litigation production from a productivity and cost stand-point. eScan-IT offers progressive electronic data discovery (EDD) functionality and paper imaging in one product at a fraction of the cost of other software products on the market. eScan-IT can locate, search, preview, image, index, and process electronic files as well as perform standard paper imaging, coding, and OCR.
bizhub PRO 1050e and bizhub PRO 920
Konica Minolta's bizhub PRO 1050e and bizhub PRO 920 digital production systems provide professional black and white print management capabilities to satisfy even the most demanding production environments. These multifunctional workhorses combine professional production printing features with scanning and advanced device and workflow management functions.
Konica Minolta's technological innovations enable the bizhub PRO 1050e to deliver a monthly duty cycle of 1.5 million copies with a rated speed of 105 pages per minute (ppm); a paper capacity of 9,000 sheets; two, 5,000-sheet stackers; a toner yield of 176,000 impressions; 600 dpi print resolution; and a host of unique finishing options. The bizhub PRO 920 features equally impressive numbers with a monthly duty cycle of 750,000 pages at 92 ppm and a toner yield of 66,000 impressions; a paper capacity of 6,650 sheets; and also has a wide range of finishing options.
Distribution
Konica Minolta does not directly support or resell IPRO Tech products. Dealers and Direct Branches who are interested in IPRO Copy+, IPRO Label+ and IPRO eScan-IT software should have their clients (end-users) contact IPRO Tech directly and IPRO Tech will provide all sales and support to the end-user.
About Konica Minolta Business Solutions U.S.A., Inc.
Konica Minolta Business Solutions U.S.A. Inc. (http://www.kmbs.konicaminolta.us), a leader in advanced imaging and networking technologies for the desktop to the print shop, brings together unparalleled advances in security, print quality and network integration via its award-winning line of bizhub™ multifunction products (MFPs); bizhub PRO™ production printing systems; magicolor® desktop color laser printers and all-in-ones; and pagepro™ monochrome desktop laser printers and all-in-ones. Konica Minolta also offers advanced software solutions, wide-format printers, microform digital imaging systems, and scanning systems for specialized applications.
Headquartered in Ramsey, NJ, Konica Minolta delivers expert professional services and client support through an extensive network of direct sales offices, authorized dealers, resellers and distribution partners in the United States, Canada, Mexico, Central America and South America.
About IPRO Tech
IPRO Tech offers a diverse suite of litigation software tools for e-Discovery, review and production and a complete line of products for both workgroups and high-volume production environments. IPRO Tech has over 16,000 systems of various sizes in law firms, corporate and government legal departments, and litigation service organizations. Millions of documents are processed using IPRO Tech software annually. The American Lawyer Magazine recently completed a survey of the top 100 law firms in the United States and found that IPRO Tech software is by far the most widely used litigation document software. To learn more about IPRO Tech software tools, visit http://www.iprocorp.com or call 888-477-6463.
Konica Minolta Corporate Contact:
James Norberto
Konica Minolta Business Solutions U.S.A., Inc.
+1 201.825.4000
Konica Minolta Media Contact:
Rachel Reed
Lois Paul and Partners
+1 781.782.5785
IPRO Tech Contact:
Donald Case
IPRO Tech
+1 602.324.4776
Konica Minolta is a trademark of Konica Minolta Holdings, Inc. bizhub and bizhub PRO are trademarks of Konica Minolta Business Technologies, Inc. All other trademarks mentioned in this document are the property of their respective owners.
# # #