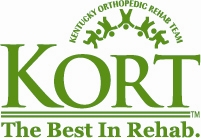 In order to prevent injury, all female athletes should participate in a sound preventative program which includes a pre-season element as well as an in-season maintenance component."
Lexington, Kentucky (PRWEB) September 05, 2011
In a study conducted by K.G. Harmon and M. L. Ireland and published in the Clinics in Sports Medicine, researchers found that female athletes, especially those competing in soccer and basketball, are two to eight times more likely to tear an ACL (anterior cruciate ligament) than their male counterparts. In addition to being extremely painful, an ACL injury can result in long periods of disability, diminished quality of life, high economic costs, and an increased risk for secondary injuries such as meniscal tears and early osteoarthritis.
But all is not lost for female athletes ready to tear up the court. KORT Physical Therapists have designed a new program targeted specifically at female athletes to help prevent ACL injuries.
According to KORT Physical Therapist, Dr. Chris Sharrock, PT, DPT, CSCS, the new program uses a series of basic clinical tests to assess an athlete's level of risk for an ACL tear. If an athlete is identified to be at-risk, Sharrock or another KORT therapist can prescribe and teach a preventative program based on the athlete's specific impairments to significantly reduce the chance of sustaining an injury during competition, he said.
Research conducted by H.J. Silvers and B.R. Mandelbaum and published in the Clinics in Sports Medicine shows that skillfully designed, multi-component preventive programs such as the one KORT has developed, have been as high as 80-90% effective at preventing in-season ACL injuries. Neuromuscular training that emphasizes decreasing landing forces, reducing abnormal knee angles, and improving muscle timing/activation demonstrates the strongest evidence for injury reduction.
"The most effective programs, like those we use at KORT, have incorporated lower extremity plyometrics, stretching exercises, body awareness, decision making skills, specific core/trunk control training, and dynamic strength/balance exercises," said Sharrock. "In order to prevent injury, all female athletes should participate in a sound preventative program which includes a pre-season element as well as an in-season maintenance component."
Why are female athletes are more likely to suffer a torn ACL? The following factors provide helpful clues.

Hormonal differences and menstrual components
Biomechanical and neuromuscular differences in running, cutting, and jumping/ landing techniques in females versus males
Anatomical variations in the female anatomy leading to altered mechanics
Physiological differences
Environmental elements and developmental differences
Dietary habits
Muscular fatigue during competition
Lack of sports-specific training participation
Locally managed and operated, Kentucky Orthopedic Rehab Team (KORT) is Kentucky's premier provider of outpatient physical and occupational therapy services specializing in orthopedics, sports and industrial medicine. Since 1987, KORT has provided clinical and customer service excellence to patients in KORT clinics, at employer sites, and with high school, college, and professional sports teams. With more than 20 years experience in the Physical Therapy Industry, KORT operates over 35 clinics throughout Kentucky and Southern Indiana, with more board-certified specialists than any other physical therapy provider in Kentucky. For more information visit http://www.kort.com
###