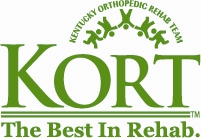 The Best Way to Prevent Injury is Through Education and ACL Injury Prrevention Training
Lexington, KY (PRWEB) August 03, 2012
"Done for the season." These are words every athlete fears. Anterior Cruciate Ligament or ACL injuries are among the most painful season ending injuries in sport. According to the May 2012 Journal of Bone and Joint Surgery there are over 100,000 ACL injuries annually in the United States.
"Unfortunately, ACL injuries require surgery to reconstruct and require a minimum of 6-9 months of steadfast rehabilitation for an athlete to return to some level of play," said KORT physical therapist Dr. Stephen Karam, PT, DPT. "The ACL, is a primary stabilizing ligament in your knee and helps to prevent excessive sliding between the femur and tibia. When an athlete sustains an ACL injury they most often injure other structures of the knee as well."
According to Karam, while male football, basketball and soccer players are at risk for ACL injuries, research has shown that female athletes are more likely than males to sustain this devastating injury. Statistics report that females have a 4-8 times higher risk of ACL injury when participating in sports such as basketball and soccer, he said. During any one season a team is likely to see 1-2 players sustain an ACL injury, said Karam.
According to Karam developmental differences, muscular imbalances between quadriceps and hamstrings, hormonal differences, biomechanical differences in jumping/cutting and hip angle orientation and the absence of sport/movement specific training are just some of the components that have been linked to this gender disparity. Karam says these factors have been linked to increased numbers of ACL injuries in females, but not necessarily accepted as the cause.
Karam said, nearly 80% of ACL injuries occur without contact with another player suggesting that a percentage of these injuries can be avoided. He says the best way to prevent this season ending, potentially career ending injury is through education and ACL injury prevention training. A May 2012 article from The Journal of Bone and Joint Surgery found that female participants in an ACL prevention program had a risk reduction of 52% and males had an 85% risk reduction.
"An ACL Prevention Program integrates education with core, hip and lower extremity strengthening with sport specific agility movements," said Karam. "These core elements help to prevent biomechanical breakdown and muscular fatigue which can lead to these catastrophic knee injuries."
KORT physical therapists can screen athletes for muscular imbalances that may predispose them to a knee injury and the long term affects of these injuries. KORT physical therapists can address these deficits and offer sport specific ACL Injury Prevention Programs to keep athletes on the field and injury free.
Kentucky Orthopedic Rehab Team (KORT) has been serving the communities of Kentucky and Southern Indiana for over 25 years, providing clinical excellence and customer service in outpatient physical and occupational therapy. KORT clinicians work one-on-one with patients to regain strength, increase flexibility, improve mobility, and reduce pain without drugs or surgery. Licensed athletic trainers provide sports medicine to over 30 high schools and colleges. The KORT team is committed to improving the lives of patients daily. Locally managed and operated, KORT has nearly 40 clinics specializing in orthopedics, sports and industrial medicine, with more board-certified specialists than any other physical therapy provider in Kentucky. For more information visit http://www.kort.com