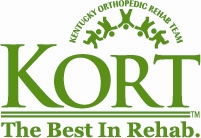 The iPhone app offers 33 Simple Stretches for Flexibility and Mobility: Available for Free Download
Lexington, KY (PRWEB) June 25, 2011
KORT Physical Therapy Announces the Launch of the First Free iPhone App Developed by Physical Therapists for Flexibility and Mobility.
Is your neck sore or tight? Are your shoulders aching or tense from being hunched over your keyboard? Are your knees a bit stiff or achy? If you have Apple's iPhone, iPod Touch,or iPad, then help is within your reach and, best of all, it's free!
KORT Physical Therapy announces the launch of the iPhone app "KORT Simple Stretches for Flexibility and Mobility" now available for free download at The App Store at Apple.com or through a link on the KORT website at kort.com. With just a few taps, you'll be able to help relax tight neck muscles, help reduce shoulder tension, and help loosen stiff knees.
The iPhone app offers 33 simple stretches for flexibility and mobility focusing on the neck, elbow, upper back, shoulder, hip, knee, ankle, and lower back. The app also includes a listing of KORT clinic locations and photos, clinic director photos and bios, one‐touch calling to clinic locations, Google maps to clinic locations, and opportunities to post on the fan wall or share content with others via social networking, SMS or email.
"By providing a tool to help improve muscle strength and stability," said KORT President, Jason Chambers, "we can help everyone stay physically active."
"As Kentucky's leading private practice provider of physical therapy," added Chambers, "it is only natural that we would be the first to provide this fitness tool in a form that is portable, convenient, and easily accessible whenever you need it. Today, more and more people have Smartphones. Before you begin physical activity, you can use this app to help loosen up your muscles and reduce your risk of injury due to tight muscles or joints."
"We're grateful that so many people choose KORT Physical Therapy and recommend KORT to their families and friends. We want to show our appreciation for their ongoing trust and loyalty.
###