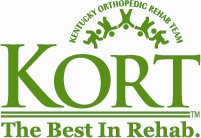 We are discovering that the majority of serious injuries and surgical situations are stemming from cumulative micro trauma experienced during an athlete's early years of sports participation.
Lexington, Kentucky (PRWEB) November 02, 2011
The superstar athletic careers of child prodigies Tiger Woods and Venus and Serena Williams have convinced many parents and coaches that the path to success is to focus solely on one sport beginning at an early age. However, a research study by RM Malina has shown that participation in multiple sports all year long is more beneficial, helping young athletes with long term physical and mental athletic development, and preventing serious injury.
According to Dr. Chris Sharrock, PT, DPT, CSCS, young athletes are incredibly raw and underdeveloped in terms of body maturation and motor skill patterns. The center of gravity of a young athlete is constantly changing as they grow which leads to periods of time in which movement coordination is impaired, he said.
"One of the primary goals of youth sports is to learn proper motor patterns which are essentially the foundation for all athletic skills. If a young athlete plays one sport exclusively they are only exposed to a very narrow range of movement skills. Young athletes should focus on becoming more athletic in general as opposed to attempting to refine a few sports specific movements," said Sharrock.
As a result of increased youth sports specialization and a greater number of total hours spent in practice/competition, medical professionals have reported new trends in the variety and spectrum of youth athletic injuries, said Sharrock.
"The majority of these injuries can be directly attributed to overuse problems as well as poor management of our young athletes," he said. "We are discovering that the majority of serious injuries and surgical situations are stemming from cumulative micro trauma experienced during an athlete's early years of sports participation. In other words, although serious injuries usually happen with a traumatic event, they have actually been in the works for a much longer period of time due to repetitive poor technique, body mechanics, weakness, and limited mobility."
Young athletes who participate in only one sport year round and perform the same movements incorrectly over and over are the kids at risk, he says. In contrast, young athletes who play multiple sports and perform a variety of movement patterns are less likely to experience overuse injuries even if their movement skills are not perfect, simply due to a greater variety of movement," said Sharrock.
Recommendations for Young Athletes
Sharrock provides some helpful tips for parents and student athletes to make their time on the playing field productive, fun and safe.

Participate in a structured and well balanced strength and conditioning program year round. It is recommended that youth athletes begin appropriate strength and conditioning programs designed by qualified professionals as early as 4-5 years of age.
Participate in multiple sports throughout the calendar year with no more than 1-2 months between competitive seasons. Continue strength and conditioning during breaks between seasons.
Do not specialize in one sport before 16 years of age. By age 16 most young athletes have the motor skill development and physical maturation needed to specialize.
Do not allow young athletes to ignore or play through pain. Remember that serious injury can be prevented by taking the necessary steps to fix faulty movement patterns and avoid repetitive stress if addressed early. Contact your local KORT Physical Therapy clinic for the treatment of all sports related injuries.
Turn off the electronic technology and have your kids spend more time outside.
Provide a healthy diet for your young athlete and set a good example. This includes making sure they stay properly hydrated and practice good pre/post competition nutrition.
Make sure your young athlete gets 10 hours sleep per night. Young athletes who are very active will require more sleep to ensure proper growth and development as well as the ability to perform at their highest level.
Make sports fun, provide encouragement, and emphasize the positives in every situation. Young athletes need to develop a love and passion for sports which can only be achieved through positive involvement.
Locally managed and operated, Kentucky Orthopedic Rehab Team (KORT) is Kentucky's premier provider of outpatient physical and occupational therapy services specializing in orthopedics, sports and industrial medicine. Since 1987, KORT has provided clinical and customer service excellence to patients in KORT clinics, at employer sites, and with high school, college, and professional sports teams. With more than 20 years experience in the Physical Therapy Industry, KORT operates over 35 clinics throughout Kentucky and Southern Indiana, with more board-certified specialists than any other physical therapy provider in Kentucky. For more information visit http://www.kort.com
###