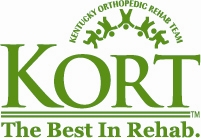 This law is a great first step toward making the field of play safer for our student athletes
Louisville, Kentucky (PRWEB) May 09, 2012
On Monday, April 30th, Kentucky Governor Steve Beshear signed into law Kentucky House Bill 281 which prevents student athletes from continuing to play if they experience a concussion or exhibit symptoms of a concussion. Kentucky was among 19 states petitioned by the NFL and NCAA to support legislation to decrease the number of concussions suffered by student athletes.
"This law is a great first step toward making the field of play safer for our student athletes. Properly educating coaches, parents and student athletes is a major part of the legislation and something that over time will make a big impact," said Doug Means, KORT Director of Sports Medicine.
More than a year ago, KORT implemented a new concussion management program to better assist in the diagnosis, treatment and recovery of those injured. The KORT program does initial baseline cognitive testing of athletes to determine where they are prior to any injury, on-field injury management, coordination of treatment with the student's physician, post-concussion physical therapy, and post injury testing (using the initial baseline test) to determine a student athlete's ability to return to play safely.
Since August of 2011, KORT has tested nearly 2,000 student athletes in the Louisville and Lexington areas. Means expects to test at least another 1,000 students this summer and into fall. The cost of this initial test is $1 per student for schools contracted with KORT and $5 for all other students. All tests are retained securely on-line and can be transferred with the student should he or she move out of the area.
"As the leading provider of on-site sports medicine to area schools, we are truly on the front lines when it comes to student injuries and treatment. We are constantly looking for ways to help our student athletes recover and return to play as quickly and safely as possible. The concussion management program has helped us more accurately monitor a player's condition and give the physician more information to aid him or her in managing the athlete's recovery," said Means.
Properly diagnosing concussion and seeking treatment early helps athletes recover more quickly, and for this reason KORT developed its new Concussion Management Program. The KORT Concussion Management Program and testing process is HIPPAA compliant.
Kentucky Orthopedic Rehab Team (KORT) has been serving the communities of Kentucky and Southern Indiana for over 25 years, providing clinical excellence and customer service in outpatient physical and occupational therapy. KORT clinicians work one-on-one with patients to regain strength, increase flexibility, improve mobility, and reduce pain without drugs or surgery. Licensed athletic trainers provide sports medicine to over 30 high schools and colleges. The KORT team is committed to improving the lives of patients daily. Locally managed and operated, KORT has nearly 40 clinics specializing in orthopedics, sports and industrial medicine, with more board-certified specialists than any other physical therapy provider in Kentucky. For more information visit http://www.kort.com