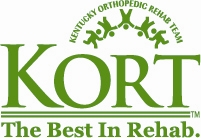 Poor Technique and Muscle Imbalances can Lead to Injury
(PRWEB) July 07, 2012
The foot and ankle region is the most common area of injury for dancers of all ages and skill levels says KORT Physical Therapist Teresa Smith, PT, DPT, CSCS.
Dancers can experience a variety of injuries to the foot and ankle, including ankle sprain, tendinitis, stress fractures or pain related to extra bones in the foot, said Smith. The navicular is one of the small bones of the instep of the foot, and an accessory navicular is a congenital condition where the bones of the mid-foot do not fully form together during growth, said Smith. Accessory bones often do not cause problems, but when a trauma or overuse occurs, pain may restrict activity and limit dance participation, she said.
According to Smith, treatment for a dancer with foot and ankle pain is different than other athletes because of the increased demands on the foot, the repetitive nature of the movements, and the specific footwear required. In addition, poor technique and muscle imbalances can lead to injury, she said.
Smith was recently published in the Journal of Orthopaedic and Sports Physical Therapy where she described the treatment for two adolescent dancers with symptomatic accessory navicular. Physical therapy treatment of this condition involved pain control, range-of-motion exercises, trunk and leg strengthening, balance training, orthoses (shoe inserts), cross training, and a specific progression to return to dance. Treatment allowed the dancers to return to full dance participation without recurrence of symptoms, she said.
In her article, Smith describes exercises to improve balance and strength. Balance is an important part of a dancer's training, especially for those with foot or ankle pain. To improve balance and retrain the muscles in the foot and ankle, a dancer can stand on a foam pad or pillow and maintain balance on one leg for 30-60 seconds.
KORT has many physical therapists trained in the unique evaluation and treatment techniques that a dancer requires, says KORT Physical Therapist Regina Durbin, PT. Anyone experiencing foot pain or interested in learning more should contact a KORT clinic for an individualized assessment of strength, flexibility and dance specific movements. A physical therapist can prescribe specific exercises to address any deficits they may identify during their examination, says Durbin. In addition, KORT physical therapists are available to do on-site injury prevention seminars at dance studios or perform a pre-pointe evaluation to determine a dancer's readiness to begin pointe work.
Kentucky Orthopedic Rehab Team (KORT) has been serving the communities of Kentucky and Southern Indiana for over 25 years, providing clinical excellence and customer service in outpatient physical and occupational therapy. KORT clinicians work one-on-one with patients to regain strength, increase flexibility, improve mobility, and reduce pain without drugs or surgery. Licensed athletic trainers provide sports medicine to over 30 high schools and colleges. The KORT team is committed to improving the lives of patients daily. Locally managed and operated, KORT has nearly 40 clinics specializing in orthopedics, sports and industrial medicine, with more board-certified specialists than any other physical therapy provider in Kentucky. For more information visit http://www.kort.com