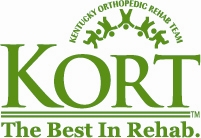 Even the most advanced training and equipment won't help if your body mechanics and physical strength are poor.
(PRWEB) August 29, 2012
The game of golf can be both immensely rewarding and extremely frustrating. Players may spend thousands of dollars on advanced clubs and lessons with a pro to improve their swing and their game. According to KORT physical therapist, Stephen Karam, PT, DPT, even the most advanced training and equipment won't help if your body mechanics and physical strength are poor.
"There are specific mechanical swing faults associated with a golf swing -- twelve to be exact. These faults are created by the limitations in strength or specific joint range of motion," said Karam. "These limitations can not only lead to poor or missed hits, but to pain and injury most often to the back."
In 2007, the American Journal of Sports Medicine published a study finding that low back pain was the most prevalent injury amongst 588 amateur golfers followed over a 1 year period.
"Anyone who plays golf frequently is almost certain to have experienced pain at some point. The golf swing puts a very high load of dynamic force onto the spine," said Karam. "The swing includes rotational forces that go through the center of the body and spine and are then transferred from the body and into the club head in a sequential order. They must happen in this proper order for good impact and reduced abnormal stress on the spine."
According to Karam, one of the most common swing faults is the reverse spine angle. It is also the most common cause of back pain created by a golf swing, and occurs when the golfer has increased backward or lateral bending of the spine during the back swing, he said.
"This particular swing fault makes it challenging to sequence the forces to appropriately strike the ball during the down swing," said Karam. "Physical therapists can assess these limitations and utilize advanced manual techniques combined with sport specific exercises to improve these biomechanical flaws in a golf swing. They can also perform sport specific movement screens assessing any limitations that may make you more likely to miss hit the ball or become injured."
A physical therapist at any KORT clinic can perform these assessments and help work through these limitations making a day on the greens one for the books, said Karam.
Kentucky Orthopedic Rehab Team (KORT) has been serving the communities of Kentucky and Southern Indiana for over 25 years, providing clinical excellence and customer service in outpatient physical and occupational therapy. KORT clinicians work one-on-one with patients to regain strength, increase flexibility, improve mobility, and reduce pain without drugs or surgery. Licensed athletic trainers provide sports medicine to over 30 high schools and colleges. The KORT team is committed to improving the lives of patients daily. Locally managed and operated, KORT has nearly 40 clinics specializing in orthopedics, sports and industrial medicine, with more board-certified specialists than any other physical therapy provider in Kentucky. For more information visit http://www.kort.com