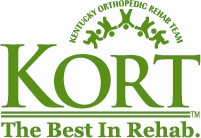 The Mayo Clinic estimates that 50% of pregnant women experience back pain, the most common pregnancy related complaint.
Lexington, Kentucky (PRWEB) March 15, 2012
Although pregnancy is a time of great joy and excitement, it also brings with it numerous aches, pains and real discomfort. For decades, medical providers have documented the physical pain women experience as a result of pregnancy. In fact, the Mayo Clinic estimates that 50% of pregnant women experience back pain, the most common pregnancy related complaint.
"As women undergo anatomical changes related to pregnancy, the body alignment and weight distribution are altered, causing differing levels of pelvic, leg, joint and low back pain. As your belly grows, your center of gravity changes making every muscle in your body work differently. It also puts additional stress on other muscle groups leading to leg, foot and calf cramping, shin pain, and abdominal pain. Fortunately, recent research has documented the success of physical therapy in reducing pregnancy related pain," said KORT physical therapist Tricia Brown.
According to Brown, students from Texas State University reviewed best practices to track the most productive techniques in reducing pregnancy related pain. The researchers focused on interventions and patient education to specifically address mobility, weakness, and pain in the pelvic girdle and low back region. By utilizing two manual therapy techniques and three therapeutic exercises, a physical therapy specific management plan was found to be very effective in decreasing pain complaints among the expectant moms, said Brown.
"Their findings showed that physical therapists, focusing on the individual needs of each client, were able to successfully reduce the pain and discomforts often associated with pregnancy," said Brown. "Starting an early stabilization program prior to the onset of physical issues can help reduce the amount of pain a patient experiences. Physical therapists can guide the program through stages and customize a routine according to safe standards during each trimester. I sometimes see my pregnant patients sporadically throughout their pregnancies to help progress them through each trimester."
Brown offers a few suggestions for those experiencing common pregnancy related aches and pains.
Common Pregnancy Complaints and Solutions

Low back pain: Sleep on your side, pillow between your legs. Consult a physical therapist for proper lifting and bending techniques to help reduce strain on the low back.
Leg pain: Wearing shoes that have insoles with some padding which will help cushion your feet and legs. Take a break and put your feet up to help with swelling.
Sciatic nerve pain: Try different stretching techniques for your hamstring, piriformis and psoas muscles. Many of these will need to be altered to avoid lying flat on your back, but a physical therapist can give you suggestions.
Joint pain: Swimming is best exercise to relieve joint pain and maintain muscle strength during pregnancy. The nearly weightless environment provided by the water allows for physical activity without the associated joint and muscle strain. A physical therapist can provide pregnancy specific water workouts.
Mobility: Especially in the final trimester, patients find moving around more difficult and painful. The excess weight and changes in center of gravity lead to issues with remaining mobile. Manual physical therapy techniques can be used to help patients maintain their mobility making pregnancy and recovery easier and less painful.
Locally managed and operated, Kentucky Orthopedic Rehab Team (KORT) is Kentucky's premier provider of outpatient physical and occupational therapy services specializing in orthopedics, sports and industrial medicine. Since 1987, KORT has provided clinical and customer service excellence to patients in KORT clinics, at employer sites, and with high school, college, and professional sports teams. With more than 20 years experience in the Physical Therapy Industry, KORT operates over 35 clinics throughout Kentucky and Southern Indiana, with more board-certified specialists than any other physical therapy provider in Kentucky. For more information visit http://www.kort.com