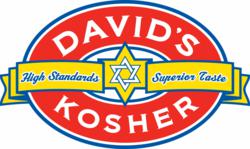 "Months ago, we identified a need for another brand in the Kosher hot dog category," said David Van Kampen, president and COO of Best Chicago Meat Co." "The frank has a superior taste and is naturally smoked."
Chicago, IL (PRWEB) February 15, 2013
Best Chicago Meat Co., LLC, announces the acquisition of a new brand – David's Kosher - whose products were introduced at the Dutch Farms Food Show on Feb. 13, 2013, at the Tinley Park Convention Center, 18501 S. Harlem Ave.
"Months ago, we identified a need for another brand in the Kosher hot dog category," said David L. Van Kampen, president and COO of Best Chicago Meat Co. "We welcome this opportunity to add David's Kosher to our quality brands. We are proud to can offer a superior product at lower prices."
"The frank has a superior taste and is naturally smoked," Van Kampen said. "It's also gluten free, and no fillers, soy, artificial colors or by-products are used."
Van Kampen said David's Kosher all-beef hot dogs will be on grocery shelves on March 15. In addition, David's Kosher is introducing a second product called "The Classic," a hot dog made from Kosher chicken and beef.
Before the acquisition of the brand by Best Chicago Meat Co., David's Kosher was owned by Agri Star Meat & Poultry LLC in Postville, IA.
"I feel Best Chicago Meat has a tremendous opportunity to introduce David's Kosher in Chicagoland retailers as well as grow the brand nationally," Van Kampen said.
Best Chicago Meat currently offers four major brands: David's Kosher, Moo & Oink, Jemmburger and Glenmark.
"Best Chicago Meat excels at quality and reliability," Van Kampen said. "We feel we provide a market basket of exceptional products to customers, and we are bringing David's Kosher an unparalleled level of quality, value and excellence."
Best Chicago Meat's commitment to customers goes well beyond delicious products, impeccably clean facilities and the highest standards in food safety. The company is proud to manufacture in a Chicago neighborhood and operates under a strict policy of energy conservation and waste reduction. At Best Chicago Meat, clean and green are fundamental.
In addition, the company is committed to the communities it serves by supporting activities such as youth sports programs, a high school intern program, community events and local and regional festivals. Best Chicago Meat stands strongly behind its customers by supporting local programs that promote family and neighborhood values.
For more information, call 773-523-8161 or visit: http://www.davidskosherfoods.com.
About David's Kosher
David's Kosher hot dog products are made using only the highest quality 100% kosher beef and poultry and manufactured under strict kosher guidelines. Products are gluten free, and no fillers, soy, artificial colors or by-products are used.