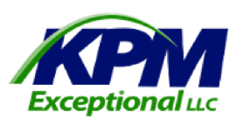 The new building will accommodate future growth as we evolve to keep pace with our customers' needs.
Landing, NJ (PRWEB) August 31, 2015
KPM Exceptional LLC, a wholesale distributor of world-class commercial and consumer outdoor power equipment located in Landing, NJ (http://www.kpmedi.com), announced today it has moved operations into its newly completed office-warehouse complex.
The 100,000-square-foot complex, housing 35 employees, includes a new warehouse and professional office space. New amenities for employees and technological advancements will enhance productivity and customer service.
"Our new facility will bring more of our employee team together in one location, as we've operated with remote warehouses for over 40 years. Greater efficiencies, improved communication, and hedging inflationary rents in the future are among our key goals," said Glenn Beyerl, President and Partner.
"I founded the company as a retail store in the 1950s and have seen us grow to the regional distributor we are today. The new building will accommodate future growth as we evolve to keep pace with our customers' needs," adds Steve Redan, Chairman and Partner.
"KPM's investment in their new facility demonstrates a strong commitment to the outdoor power equipment industry and total dedication to providing excellent service to their customers. We are proud that KPM is part of the Scag family and that they are 'Simply The Best,'" says John L. Crowson, President of Scag Power Equipment, Division of MetalCraft of Mayville, Mayville, WI. Scag is KPM's largest supplier-customer.
"KPM's brand-new building is first class, a real fulfillment center that will handle all of their customers' needs," states Terry Wendorff, President of SnoWay International, KPM's largest snow and ice management products supplier-customer.
"The continuing investment of KPM in their team and infrastructure will support their strategy to remain an Exceptional channel partner," comments Bill Wright, CEO and founder of Wright Manufacturing, Inc., KPM's supplier-customer.
About KPM Exceptional LLC
Started in 1957, KPM Exceptional is an outdoor power equipment wholesaler. KPM Exceptional serves independent outdoor power dealerships, as well as new truck and truck body dealerships, in the Northeastern and Mid-Atlantic United States.
The company can be reached at 973-584-5400 and http://www.kpmedi.com.